Using Foucault's Methods
Date:
20/04/2023 - 11/05/2023
Organised by:
University of Liverpool
Presenter:
Dr Nicole Vitellone
Level:
Intermediate (some prior knowledge)
Contact: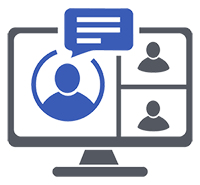 Description:
Please note that this course runs in semester 2 at University of Liverpool and is a 5 credit module. The course takes place on 20th April, 27th April, 4th May and 11th May.
Michel Foucault's work has been influential in a wide range of disciplines. SOCI515 is a module that introduces students to the uses of Foucault's theory and method within the social sciences. The module is structured to provide an insight into the ways Foucault's technique and method have been taken up in sociology and applied to social research. Focusing on discourse as the cornerstone of Foucault's methods our aim is to reconsider the status of 'reality' in the social sciences.
Cost:
£100 per course. To register, please email theLearning and Teaching Team at slsjteach@liverpool.ac.uk. Once an available module space has been confirmed by the team, you will be sent a link to provide the online payment of the module fee and complete your registration.
Website and registration:
https://www.liverpool.ac.uk/sociology-social-policy-and-criminology/engage-liverpool-short-courses/
Region:
North West
Keywords:
Sampling , Data Collection (other), Foucault's Methods
Related publications and presentations:
Sampling
Data Collection (other)