Autoethnography and Photography
Date:
21/04/2023 - 28/04/2023
Organised by:
University of Liverpool
Presenter:
Dr Terence Heng
Level:
Intermediate (some prior knowledge)
Contact: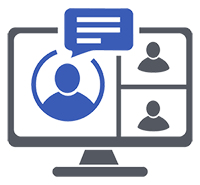 Description:
Please note that this course runs in semester 2 at the University of Liverpool on 21st and 28th April.
Autoethnography is a qualitative method that focuses on the self as the subject of research interest. In this module, students will learn about how autoethnography can be conducted through the combination of writing and photography, creating a kind of visual autoethnography. Students will make use of the theoretical and methodological literature around autoethnography, photo-diaries and photography as a research method in order to develop their own sociological photo-diary.
Please note that this is a 5 credit training module.
Cost:
The course costs £100 o register, please email theLearning and Teaching Team at slsjteach@liverpool.ac.uk. Once an available module space has been confirmed by the team, you will be sent a link to provide the online payment of the module fee and complete your registration.
Website and registration:
https://www.liverpool.ac.uk/sociology-social-policy-and-criminology/engage-liverpool-short-courses/
Region:
North West
Keywords:
Narrative Methods, Ethnography, Visual Data Analysis, Data Visualisation, autoethnography, photography
Related publications and presentations:
Narrative Methods
Ethnography
Visual Data Analysis
Data Visualisation