Analysing and Presenting Mixed Methods Research - online (join a waiting list)
Date:
26/01/2023
Organised by:
WISERD / Cardiff University
Presenter:
Professor Martina Feilzer
Level:
Intermediate (some prior knowledge)
Contact:
Liam Moylan
wiserd.events@cardiff.ac.uk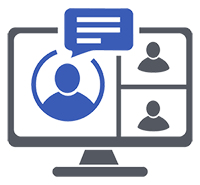 Description:
This workshop for researchers lead by Professor Martina Feilzer, Bangor University, will provide hands-on advanced engagement with matters related to mixed methods research (MMR). It will discuss the paradigms underpinning MMR, outline some of the principles to be considered –research design, triangulation, analyses – and provide an opportunity to use a mixture of quantitative and qualitative data to explore the advantages and limitations of MMR. It will provide a focus on analysing and presenting Mixed Methods Research.
The workshop is designed for PhD students and ECRs who are working with mixed data sources, as well as those who are considering the mixing of data sources.
The discussion of data analyses, triangulation, etc. will be illustrated by using interview and survey data as well as contextual data. Participants should have some experience of working with mixed methods data and ideally some datasets to work on – familiarity with SpSS would be an advantage.
The course covers:
Mixed Methods Paradigms
Mixed Methods Principles
Research Design
Data triangulation and analyses
Advantages and Limitations of Mixed Methods Research
Presenting Mixed Methods Research Findings
By the end of the course participants will:
Gained a better understanding of the principles and paradigms underpinning Mixed Methods Research
Be confident in designing Mixed Methods Research
Be confident in using different analytical approaches to Mixed Methods Research
Gained a better understanding of the advantages and limitations of Mixed Methods Research
Be confident in approaches to presenting Mixed Methods Research
The programme will be split across two sessions (10am - 12pm and 1pm - 3pm) and will equate to a half day of training for payment purposes.
Cost:
£30 per day for students / £60 per day for staff working for academic institutions, Research Councils and other recognised research institutions, registered charity organisations and the public sector / £100 a day for all other participants. In the event of cancellation by the delegate a full refund of the course fee is available up to two weeks prior to the course. NO refunds are available after this date. If it is no longer possible to run a course due to circumstances beyond its control, NCRM reserves the right to cancel the course at its sole discretion at any time prior to the event. In this event every effort will be made to reschedule the course. If this is not possible or the new date is inconvenient a full refund of the course fee will be given. NCRM shall not be liable for any costs, losses or expenses that may be incurred as a result of its cancellation of a course, including but not limited to any travel or accommodation costs. The University of Southampton's Online Store T&Cs also continue to apply.
Website and registration:
Region:
Wales
Keywords:
Mixed Methods, Mixed Methods paradigms, Data analysis and triangulation, Advantages and limitations of MMR, Presentation of MMR findings
Related publications and presentations: