How to Write your Methodology Chapter - Online (join a waiting list)
Date:
04/05/2023
Organised by:
NCRM, University of Southampton
Presenter:
Dr Patrick Brindle
Level:
Entry (no or almost no prior knowledge)
Contact:
Jacqui Thorp
Training and Capacity Building Co-Ordinator
National Centre for Research Methods
University of Southampton
Email: jmh6@soton.ac.uk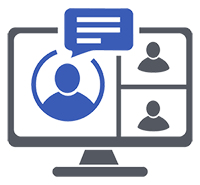 Description:
This online workshop aims to give participants a range of practical approaches they can adopt when writing about methodology in the social sciences, with a particular focus on writing a PhD methodology chapter. Using a range of exercises throughout, the course focuses on 20 or so writing strategies and thought experiments designed to provide more clarity and power to the often-difficult challenge of writing about methods. The course also looks at common mistakes and how to avoid them when writing about methods. The focus throughout is on building confidence and increasing our repertoire of writing strategies and skills.
The course covers:
A range of practical writing strategies for handling methodology
The challenges of writing a PhD methodology chapter or a methods section in a research paper
Writing for qualitative and quantitative research approaches
Understanding different audiences and the needs of different academic markets
By the end of the course participants will:
Better understand who and what 'methodology writing' is for
Know the differences and similarities between PhD methods chapters, research paper methods sections and methods books
Understand and reflect on 20+ principles (or starting points) of best practice in methodology writing
Focus writing on audience needs and expectations
Be aware of common mistakes and misunderstandings and so avoid them
Reflect on the relationship between methodology writing and other parts of your manuscript
To develop learning and best practice through exercises and examples
This course is aimed at PhD students, post-docs and junior researchers in the social sciences working on their doctoral theses or supervising doctoral students.
Programme:
09:15 Log in to zoom
09:30 Seminar
11:00 Coffee Break
12:30 Close of Seminar
13:30-15:30 Time devoted to workbook exercises offline
15:30-16:30 Q&A and exercise feedback with Patrick
Cost:
The fee per teaching day is:• £30 per day for registered students• £60 per day for staff at academic institutions, Research Councils researchers, public sector staff, staff at registered charity organisations and recognised research institutions. • £100 per day for all other participantsIn the event of cancellation by the delegate a full refund of the course fee is available up to two weeks prior to the course. No refunds are available after this date.If it is no longer possible to run a course due to circumstances beyond its control, NCRM reserves the right to cancel the course at its sole discretion at any time prior to the event. In this event every effort will be made to reschedule the course. If this is not possible or the new date is inconvenient a full refund of the course fee will be given. NCRM shall not be liable for any costs, losses or expenses that may be incurred as a result of the cancellation of a course. The University of Southampton's Online Store T&Cs also continue to apply.
Website and registration:
Region:
South East
Keywords:
Writing Skills, Writing Skills, Publishing , Thesis writing , Dissemination , Communication , Writing research papers
Related publications and presentations: