Saving Time, Money and Lives with Data
Date:
06/12/2022
Organised by:
University of Edinburgh
Presenter:
Roger Halliday
Level:
Entry (no or almost no prior knowledge)
Contact:
Research Training Centre, sps.rtc@ed.ac.uk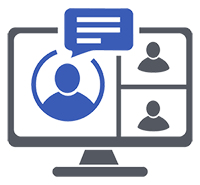 Description:
This seminar forms part of the Research Training Centre's Talking Methods seminar series delivered in association with the Scottish Graduate School of Social Science.
Abstract
In this seminar, Roger Halliday will talk through examples of how public wellbeing can be improved through the use of data, and what's being done in Scotland to make this easier. This will include the steps being taken across Scottish public bodies to build new data science and data management skills, and what we know needs to happen to change lives by using data. He will also cover the establishment of Research Data Scotland that will improve researcher access to and linkage of Scottish data around a person, place or business.
Biography
Roger Halliday is CEO at Research Data Scotland, providing leadership to improving public wellbeing through data driven innovation and insight.
Roger was Scotland's Chief Statistician from 2011 to April 2022. During that time he was also Scottish Government Chief Data Officer (2017-20), and jointly led the Scottish Government Covid Analytical Team during the pandemic. Before that, he worked in the Department of Health in England as a policy analyst managing evidence for decision making across NHS issues.
He qualified with a degree in statistics in 1993 from St. Andrews University and joined the Government fast stream as an assistant statistician. He worked for various UK Government Departments and at the Scottish Government in a number of statistical and policy making roles. He currently leads Research Data Scotland, which was established in 2020 to enable innovation in the public good through access and linkage of data around people, places and businesses. He became an honorary Professor at the University of Glasgow in 2019.
Cost:
Free
Website and registration:
https://research-training-centre.sps.ed.ac.uk/seminars/
Region:
Scotland
Keywords:
Data Quality and Data Management , data science, wellbeing
Related publications and presentations:
Data Quality and Data Management