Social Network Modelling in R
Date:
02/11/2022 - 04/11/2022
Organised by:
NCRM, University of Southampton and MiSoC, University of Essex
Presenter:
Dr Zsofia Boda
Level:
Intermediate (some prior knowledge)
Contact:
Jacqui Thorp
Training and Capacity Building Coordinator, National Centre for Research Methods, University of Southampton
Email: jmh6@soton.ac.uk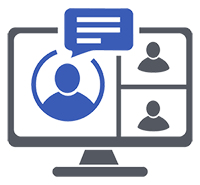 Description:
Humans are connected in various ways, forming social networks. The quality of social ties and the structure of social networks strongly influences individual-, group- and society-level outcomes. Building on social theory, this course introduces theoretical foundations and methodological tools for the analysis of small social networks (e.g., school cohorts, organisations) relevant for social scientists. We will learn to visualize social networks, to describe the positions of individuals within their networks, and to identify subgroups. After a general introduction to the statistical modelling of social networks and to the most important model families, we will gain deeper insight into a few important models. Practical information about how to collect social network data, as well as ethics of such data collection will be briefly discussed. Participants not familiar with R are advised to learn the basics in order to be able to follow the course.
The course covers:
Centralities in social networks
Dyads, triads, cliques, and communities
Data collection and research ethnics
Visualisation of social networks
Social network mechanisms
Statistical models
Exponential Random Graph Models
Stochastic Actor-Oriented Models
By the end of the course participants will:
be able to describe and visualise small social networks
be familiar with the basic principles of social network modelling
be able to apply some social network models to appropriate data
Pre-requisites
Basic knowledge of R (an online introductory course would be sufficient)
Basic knowledge of quantitative social science methods and statistics (e.g., linear and logistic regression)
Programme
Day 1: Introduction, basic concepts, descriptive Social Network Analysis, visualisation
Day 2: Data collection, data ethics and statistical models of social networks
Day 3: Exponential Random Graph Models or Stochastic Actor-Oriented Models
THIS COURSE IS BEING RUN OVER 3 MORNINGS (10AM-1PM) ON 2-4 NOVEMBER AND EQUATES TO 1.5 DAYS OF TRAINING FOR PAYMENT PURPOSES.
Cost:
The fee per teaching day is: • £30 per day for students registered at University. • £60 per day for staff at academic institutions, Research Councils researchers, public sector staff and staff at registered charity organisations and recognised research institutions. • £100 per day for all other participants In the event of cancellation by the delegate a full refund of the course fee is available up to two weeks prior to the course. NO refunds are available after this date. If it is no longer possible to run a course due to circumstances beyond its control, NCRM reserves the right to cancel the course at its sole discretion at any time prior to the event. In this event every effort will be made to reschedule the course. If this is not possible or the new date is inconvenient a full refund of the course fee will be given. NCRM shall not be liable for any costs, losses or expenses that may be incurred as a result of its cancellation of a course, including but not limited to any travel or accommodation costs. The University of Southampton's Online Store T&Cs also continue to apply.
Website and registration:
Region:
South East
Keywords:
Longitudinal Data Analysis, Social Network Analysis, Statistical Modelling, Cross-sectional Data Analysis, Network visualisation
Related publications and presentations: