Estimating treatment effects beyond the mean: quantile and distribution regressions - Online
Date:
29/11/2022 - 02/12/2022
Organised by:
NCRM, University of Southampton and MiSoC, University of Essex
Presenter:
Dr Silvia Avram
Level:
Intermediate (some prior knowledge)
Contact:
Jacqui Thorp
Training and Capacity Building Coordinator, National Centre for Research Methods, University of Southampton
Email: jmh6@soton.ac.uk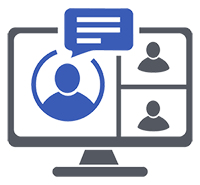 Description:
The online course gives a non-technical introduction to understanding and estimating quantile treatment effects. Quantile treatment effects have become more popular as the importance of heterogeneity in treatment effects is recognized and interest in distributional estimators increases.
We will start with a very brief review of the potential outcome framework for estimating treatment effects and discuss how this framework can be extended beyond the mean, as well as the challenges posed by this extension. We will then discuss three classes of estimators: conditional quantile regressions, unconditional quantile regressions and distribution regressions, focusing on how to (and how not to) interpret them. Finally, we look at the links between these estimators and how conditional quantile regressions and particularly distribution regressions can be used to calculate quantile treatment effects.
The course covers:
The potential outcomes framework to evaluate treatment effects
Going beyond the mean: quantile treatment effects: what they are and why they are of interest
Conditional quantile regressions and their interpretation
Unconditional quantile regressions and their interpretation
Distribution regressions and their interpretation
Conditional, unconditional quantile and distribution regressions: how to (and how not to) use them to estimate quantile treatment effects
Using Stata to estimate conditional, unconditional and distribution regressions
By the end of the course participants will:
Understand what quantile treatment effect are and their relevance from a treatment effects perspective
Understand the uses (and abuses) of conditional, unconditional quantile and distribution regressions
Understand how quantile treatment effects can (and how they cannot) be estimated
Use Stata to estimate their own conditional, unconditional, and distribution regressions models
This course is aimed at postgraduate students and early career academics in social sciences, as well as research staff at government institutions and charities. The course is meant to be relatively non-technical and focuses on the intuition behind the methods, but some mathematical notation and equations will be used.
The course assumes very good familiarity with distributional statistics (e.g., mean, median, quantiles) and the regression framework. It also assumes some knowledge of the potential outcome framework used to estimate treatment effects (this will be only briefly reviewed in the course). Good working knowledge of Stata is necessary to be able to fully take part in the practical sessions.
The course will be taught over four consecutive mornings (9:30 to 13:00) and eqautes to two teaching days for payment purposes.
Cost:
The fee per teaching day is: • £30 per day for students registered at University. • £60 per day for staff at academic institutions, Research Councils researchers, public sector staff and staff at registered charity organisations and recognised research institutions. • £100 per day for all other participants In the event of cancellation by the delegate a full refund of the course fee is available up to two weeks prior to the course. NO refunds are available after this date. If it is no longer possible to run a course due to circumstances beyond its control, NCRM reserves the right to cancel the course at its sole discretion at any time prior to the event. In this event every effort will be made to reschedule the course. If this is not possible or the new date is inconvenient a full refund of the course fee will be given. NCRM shall not be liable for any costs, losses or expenses that may be incurred as a result of its cancellation of a course, including but not limited to any travel or accommodation costs. The University of Southampton's Online Store T&Cs also continue to apply.
Website and registration:
Region:
South East
Keywords:
Quantile treatment effects, Conditional quantile regressions, Unconditional quantile regressions, Distribution regressions