Transparency in Qualitative Research (online)
Date:
29/11/2022
Organised by:
The University of Edinburgh
Presenter:
Sarah Nettleton is Emeritus Professor of Sociology, University of York, UK.
Level:
Entry (no or almost no prior knowledge)
Contact:
Laura Marshall
Usher Communications
usher.communications@ed.ac.uk
Working week: Monday - Thursday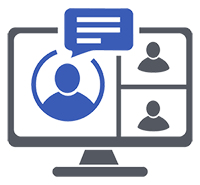 Description:
Since the turn of millennium research funders, governments, and publishers, both nationally and internationally, have increasingly demanded transparency in all social research, and more latterly required transparency in qualitative research. What impact will this have on qualitative researchers?
The vocabulary of the transparency agenda can be confusing, with terms such as, inter alia 'open science', 'open access', 'open data', 'data sharing', and 'data access' replete throughout funders guidelines and publishers' statements. The ethical and practical considerations associated with the production, storing and sharing of the many and varied forms of qualitative data can be daunting. Moreover, the very idea of sharing 'our own', what can feel personal and even intimate, qualitative data is hotly debated and controversial.
The aim of the workshop is to introduce and debate these issues. Following an introductory presentation, the session will encourage participants to debate these issues. Ideally, where possible, researchers will bring examples from their own experiences of generating qualitative data and share reflections on factors that hinder and enhance its transparency. Others may be thinking about carrying out qualitative research and want to think about how they should ensure they can meet the requirements of transparency. Still others may resist the idea of transparency in qualitative research altogether. All contributions and considerations are welcomed.
Course Timings: 10:00 - 16:00
Cost:
The fee per teaching day is: • £30 per day for students registered at UK/EU University. • £60 per day for staff at UK/EU academic institutions, UK/EU Research Councils researchers, UK/EU public sector staff and staff at UK/EU registered charity organisations and recognised UK/EU research institutions. • £100 per day for all other participants In the event of cancellation by the delegate a full refund of the course fee is available up to two weeks prior to the course. NO refunds are available after this date. If it is no longer possible to run a course due to circumstances beyond its control, NCRM reserves the right to cancel the course at its sole discretion at any time prior to the event. In this event every effort will be made to reschedule the course. If this is not possible or the new date is inconvenient a full refund of the course fee will be given. NCRM shall not be liable for any costs, losses or expenses that may be incurred as a result of its cancellation of a course, including but not limited to any travel or accommodation costs. The University of Southampton's Online Store T&Cs also continue to apply.
Website and registration:
Region:
Scotland
Keywords:
Quality in Qualitative Research
Related publications and presentations:
Quality in Qualitative Research