Data in the spotlight: Longitudinal data
Date:
01/12/2022
Organised by:
UK Data Service
Presenter:
Beate Lichtwardt and James Rayner
Level:
Entry (no or almost no prior knowledge)
Contact:
Sorcha O'Callaghan
sorcha.ocallaghan@manchester.ac.uk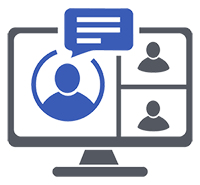 Description:
Did you know that longitudinal data from major social studies such as the British Birth Cohort Studies, Understanding Society and the English Longitudinal Study of Ageing can be accessed for research?
The longitudinal studies are extremely rich data sources for high impact and policy relevant research. The British Birth Cohort Studies (e.g. the National Child Development Study 1958 and The Millennium Cohort Study) follow the same group of children born in a specific year throughout their lives, tracking changes and unravelling the reasons behind them. Understanding Society is an innovative and world-leading study about live and its changes in the UK in the 21st century. The real world impact of these studies continues to be substantial. Additionally, the Covid-19 pandemic has created a defining moment for longitudinal research.
Cost:
Free
Website and registration:
https://ukdataservice.ac.uk/events/data-in-the-spotlight-longitudinal-data-2/
Region:
North West
Keywords:
Frameworks for Research and Research Designs, ICT and Software, Research Skills, Communication and Dissemination
Related publications and presentations:
Frameworks for Research and Research Designs
ICT and Software
Research Skills, Communication and Dissemination