Using Creative Research Methods - Online (join a waiting list)
Date:
04/01/2023 - 15/02/2023
Organised by:
The University of Manchester
Presenter:
Dr Helen Kara
Level:
Intermediate (some prior knowledge)
Contact:
Claire Spencer, 0161 275 4579, claire.spencer@manchester.ac.uk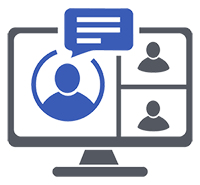 Description:
This is a six-week course covering creative research methods and ethics in theory and in practice. The course runs for 1.5 hours online each week, from 2-3.30 pm on Wednesdays, with associated readings, videos, exercises to do and online discussions in between the online sessions.
Session 1: creative methods and ethics in a pandemic
Session 2: enhanced and mobile interviews
Session 3: using comics and animation in research
Session 4: using video in research
Session 5: poetic inquiry
Session 6: metaphor collection and analysis
The course will focus on gathering and analysing data. Exercises will offer hands-on experience, and an online space will be available for discussions and feedback in between the Wednesday sessions. The course is charged at our three day rate as it includes both the face to face time and online support during the week.
Cost:
Total cost price: The fee per teaching day is: • £30 per day for UK/EU registered students • £60 per day for staff at UK/EU academic institutions, UK/EU Research Councils researchers, UK/EU public sector staff, staff at UK/EU registered charity organisations and recognised UK/EU research institutions. • £100 per day for all other participants In the event of cancellation by the delegate a full refund of the course fee is available up to two weeks prior to the course. No refunds are available after this date. If it is no longer possible to run a course due to circumstances beyond its control, NCRM reserves the right to cancel the course at its sole discretion at any time prior to the event. In this event every effort will be made to reschedule the course. If this is not possible or the new date is inconvenient a full refund of the course fee will be given. NCRM shall not be liable for any costs, losses or expenses that may be incurred as a result of the cancellation of a course. The University of Southampton's Online Store T&Cs also continue to apply.
Website and registration:
Region:
North West
Keywords:
Diary Methods, Qualitative Interviewing, Online Data Collection
Related publications and presentations:
Diary Methods
Qualitative Interviewing
Online Data Collection