Introduction to Applied Behavioural Science
Date:
29/09/2022 - 30/09/2022
Organised by:
Social Research Associaiton
Presenter:
Chris Perry
Level:
Entry (no or almost no prior knowledge)
Contact:
Lindsay Adams
E: lindsay.adams@the-sra.org.uk/training (preferred method of contact)
T: 0204 551 3864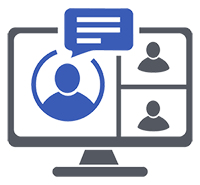 Description:
This live online course is for anyone who is new to behavioural science and/or looking for a neutral, pragmatic perspective on the theory and practice in social research. It runs over two mornings and uses Zoom software.

Introduction/Overview

Applied behavioural science should be natural territory for social researchers, but despite becoming much more prominent in recent years it is still not well understood or effectively integrated with practice. Applied behavioural science is a transdisciplinary activity that is problem and issue focused and draws on diverse disciplinary backgrounds; it is a way of both thinking and doing that provides an important complement to the social researcher's toolbox. This course will introduce the theory and practice of applied behavioural science and demonstrate how to integrate it with social research to both better understand behaviour and how to approach changing behaviour whether that takes the form of more useful recommendation or intervention design and implementation.

Objectives:

By the end of the workshop, participants will:
Scope an applied behavioural insights project, identifying and prioritising behaviours effectively
Use behavioural frameworks to systematically investigate and analyse behaviours
Develop a behaviour change intervention using a behavioural analysis
Think through how a behaviour change intervention can be implemented effectively

Topics:

The course will cover:
Scoping applied behavioural insights projects
Selecting behaviours for understanding and change
Investigating and analysing behaviours systematically
Designing behaviour change interventions
Implementing behaviour change interventions

Who will benefit?

This course is for anyone who is new to behavioural science and/or looking for a neutral, pragmatic perspective on the theory and practice in social research. The primary intended audience for the course is practicing social researchers. The course may also be of interest to other researchers e.g. user or design researchers, or those who commission or use research such as policy-makers and service designers.

Learning outcomes:

After this course participants will be able to:
Understand what is meant by applied behavioural science, behavioural insights and behaviour change
Translate high level behavioural challenges i.e. problems that require behaviour change into tangible applied behavioural science projects
Recognise and use a range of applied behavioural science frameworks in social research
Better understand and conduct behavioural analysis and diagnosis
Better understand and translate behavioural analysis and diagnosis into intervention development and implementation
Note: This is not an evaluation course and does not cover experimental or quasi-experimental design

Course tutor:

Chris Perry is an independent researcher and consultant with over ten years' experience and a background in social research, user and design research, evaluation and applied behavioural science. He set up and led the Behavioural Science practice at Ipsos MORI Social Research Institute for five years, working on a wide range of applied projects both in terms of method and subject area culminating in becoming a preferred supplier on the Cabinet Office Behavioural Insights Framework in 2018. Following this he led research at Ctrl Group, a digital health start-up to support the design and development of Fora, a technology enabled service to improve communication and conversation between patients and healthcare professionals.
Cost:
£220.00 Members for SRA pay £165
Website and registration:
Region:
International
Keywords:
Behavioural Research, Applied behavioural science
Related publications and presentations: