Positionality and Reflexivity in Qualitative Research
Date:
27/09/2022 - 28/09/2022
Organised by:
Social Research Associaiton
Presenter:
Dr Nicole Brown
Level:
Entry (no or almost no prior knowledge)
Contact:
Lindsay Adams
E: lindsay.adams@the-sra.org.uk/training (preferred method of contact)
T: 0204 551 3864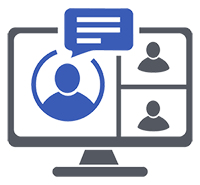 Description:
This live online course explores becoming aware of and learning how to do reflexivity in practice. It runs over two afternoons and uses Zoom software.

Introduction/Overview

The aim of this training session is to explore positionality, the role of the researcher and more specifically, the researcher's emotions within the process of qualitative research. Although emotions are a fundamental part of how the world is experienced, the researcher's emotional and bodily responses throughout the research process are often ignored.
Drawing on embodied and creative techniques we explore practical strategies and undertake exercises to attend to and to become more aware of our physical being and thoughts. By practising conscious noticing, we discuss our being, assumptions and beliefs and how they impact research. Delegates learn about different approaches to when and how to tend to reflexivity considerations. Finally, we consider how to translate records of personal experiences into public reflexivity statements within research reports.
The course is delivered as a mixture of interactive group tasks, discussions and lectures to enable active and experiential learning.

Learning outcomes

By the end of the workshop, participants will:
Have knowledge and critical awareness of what reflexivity in qualitative research is and means
Have practical knowledge and personal experience of practical methods and strategies to acknowledge and capture emotions and experiences
Be equipped to capture emotions and be mindful of their impact on research
Have a working understanding of dealing with emotions in self and others
Feel permitted to "experiment" and "try" in qualitative research

Topics

The course will cover:
Emotions and reflexivity in research, particularly in relation to data collection and analysis
Theoretical underpinning to reflexivity
Practical strategies and methods for developing and maintaining reflexivity
Consideration of what to do with "reflexivity", "reflexive data" and "emotions" in the research process
The role of the researcher's emotions in data collection and analysis

Who will benefit?

This course is suitable for anyone who would like to experience and learn more about reflexivity and the role of the researcher's positionality within qualitative research. It is expected that participants will have prior experience of and with qualitative research. Participants at the early, middle and final stages of a qualitative research project will benefit, as it is best to consider emotions and reflexivity at all stages of the research.

Course tutor

Dr Nicole Brown is Associate Professor at IOE, UCL's Faculty of Education and Society, and Director of Social Research & Practice and Education Ltd. Underpinned by her interpretation of human communication relying on the embodied, metaphorical understanding of the world, she regularly uses participatory and creative approaches to data collection and analysis. Nicole has taught research methods for over ten years, including at the American Association for Public Opinion Research (AAPOR), the Society for Research into Higher Education (SRHE), the National Centre for Research Methods (NCRM), Photovoice Worldwide and the British Medical Association (BMA). Nicole has authored Making the Most of Your Research Journal and co-authored Embodied Inquiry: Research Methods. For Nicole's publications check https://iris.ucl.ac.uk/iris/browse/profile?upi=NBROW65
Cost:
£220.00 Members for SRA pay £165
Website and registration:
Region:
International
Keywords:
Qualitative Approaches (other), Positionality Reflexivity Emotions
Related publications and presentations:
Qualitative Approaches (other)