Qualitative Data Analysis
Date:
09/09/2022
Organised by:
Social Research Association
Presenter:
Dr Karen Lumsden
Level:
Advanced (specialised prior knowledge)
Contact:
Lindsay Adams
E: lindsay.adams@the-sra.org.uk (preferred method of contact)
T: 0204 551 3864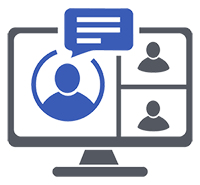 Description:

This live and online introductory course provides participants with the skills to conduct qualitative data analysis. (Advanced level) It runs in one day and uses Zoom software *

Introduction/Overview

Qualitative data analysis reveals patterns and themes from the large volume of data generated by qualitative research. It is useful for gaining detailed understanding of social phenomena and individual experiences, perceptions and behaviours. However, it is often seen as a mysterious and complex stage of the research process. There are also challenges in terms of how researchers conduct analysis and the steps that they need to follow.
This introductory course provides participants with the skills to conduct qualitative data analysis. While providing an overview of different analytical approaches, the focus in our activities will be on thematic analysis. It provides an introduction to qualitative data analysis. It explores ways of organising and analysing qualitative data, and the practicalities of doing so. Through a practical exercise where we analyse qualitative interview data, participants will be able to gain experience of conducting their own qualitative data analysis by focusing on thematic analysis.
By the end of the course, participants will have knowledge of various methods and theories of qualitative data analysis and how it differs from quantitative analysis. They will be able to choose an appropriate data analysis technique for different forms of qualitative data. They will also be able to conduct their own thematic analysis, and organise data for analysis.

Learning outcomes

Understand the principles of qualitative data analysis.
Have knowledge of the theories and methods of qualitative data analysis.
A practical exercise will enable participants to be able to organise data, code and categorise.
Be able to conduct thematic analysis of an interview transcript.
Be aware of the importance of rigour and the role of reliability and validity.
Have an awareness of the importance of reflexivity in interpreting and analysing qualitative data.
Understand the pros and cons of manual analysis.

Topics

During the course we will cover:
How qualitative data analysis differs from quantitative analysis.
The principles of qualitative analysis.
Methods and theories of qualitative data analysis, i.e. grounded theory, thematic analysis, framework analysis, narrative analysis.
Organising your data, i.e. conceptualising, coding and categorising.
Practical activity: conducting a thematic analysis.
Ensuring rigour and transparency in your analysis.
The role of reflexivity and ethics in analysis.

Who will benefit

This introductory course will be of value to researchers who already have a basic understanding of qualitative research methods but who wish to delve into the method of qualitative data analysis in more depth. It provides a basic overview of the principles of qualitative analysis and also more in-depth knowledge of how to conduct thematic analysis.

Course tutor

Dr Karen Lumsden is a sociologist and criminologist at the University of Aberdeen, UK. She has a PhD in Sociology from the University of Aberdeen and has held a number of academic posts including Assistant Professor at the University of Nottingham, Associate Professor at the University of Leicester, and at Loughborough University. She has over 15 years' experience teaching qualitative research methods to doctoral students, academics, practitioners and social researchers. This includes courses at the Universities of Aberdeen, Glasgow, Essex, Kingston, Bristol, Cardiff, and for the Social Research Association. Karen has also designed and delivered research methods training for police officers and staff via the East Midlands Policing Academic Collaboration (EMPAC) and for research consultancies. She has authored a number of academic books and journal articles on qualitative research methods and is on the Editorial Board of the Qualitative Research journal.
Cost:
£220.00 - Members of SRA pay £165.00
Website and registration:
Region:
International
Keywords:
Qualitative Data Handling and Data Analysis
Related publications and presentations:
Qualitative Data Handling and Data Analysis