Reporting Qualitative Data
Date:
25/08/2022
Organised by:
Social Research Association/NatCen
Presenter:
Dr Martin Mitchell and Nilufer Rahim - NatCen
Level:
Intermediate (some prior knowledge)
Contact:
Lindsay Adams
E: lindsay.adams@the-sra.org.uk (preferred method of contact)
T: 0204 551 3864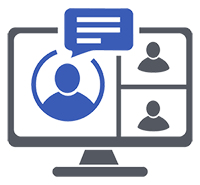 Description:
This live online course is designed to provide researchers with core skills in writing outputs based on analysis of qualitative data. (NatCen trainers) . It runs in one day and uses Zoom software

Introduction/overview
This one day course is designed to provide researchers with core skills in writing outputs based on analysis of qualitative data. It will focus on the techniques needed to display qualitative evidence effectively in both stand-alone qualitative and integrated mixed method reports. The course will be delivered through a mix of taught sessions and practical exercises.

Objectives

By the end of the workshop, participants will be able to:
Plan and structure reports which include qualitative data;
Use written conventions and styles that are appropriate to qualitative data;
Contribute to a report which combines qualitative and quantitative data;
Display qualitative evidence effectively in a written report; and
Understand the factors that underpin quality in written reports of qualitative findings.

Topics

The challenges of reporting qualitative data;
How to plan and structure reports which include qualitative data;
Forms, styles and conventions of qualitative reporting;
Techniques for avoiding quantitative language in qualitative reporting;
Displaying qualitative evidence in written reports;
Integrating qualitative and quantitative data in written reports; and
How to assess quality in qualitative reporting.

Who will benefit?

You will find this course useful if you:
Are experienced in other aspects of qualitative research such as data collection or analysis, but are new to writing reports based on qualitative data analysis;
Have some previous experience of reporting qualitative data but want to broaden or refresh your skills;
Commission or manage qualitative research in central or local government, health or other applied policy sectors.

This course assumes an understanding of the basic principles of qualitative research, along with some prior experience of qualitative data analysis.

Course Tutor

Dr Martin Mitchell is a Research Director in NatCen's Policy Research Centre and is a qualitative specialist with over twenty years of applied social policy research and training experience. Before joining NatCen he was a Lecturer in Sociology and Research Fellow at the Institute for Health Services Research, University of Bedfordshire. He specialises in research on inequalities, diversity and difference, discrimination and good practice in promoting equality of opportunity. He has a large portfolio of work, including for the Government Equalities Office, Equality and Human Rights Commission, the Department for Business Energy and Industrial Strategy (BEIS), Department of Work and Pension, UNISON and the Economic and Social Research Council. His recent work includes an evidence review for the Department for Transport on ways to promote more sustainable transport; qualitative exploration of ways vulnerable consumers can benefit from the role out of smart betters for BEIS; and several qualitative reports on the Public Sector Equality Duty across England, Wales and Ireland. He currently teaches on the NatCen Depth Interviewing, Qualitative Analysis and Qualitative Reporting courses.
Nilufer Rahim is a Research Director in NatCen's Communities, Work and Income team where her research focuses on labour market, employment relations and benefits policies. She is a qualitative methods expert and delivers training for NatCen learning on the moderation of focus groups. Over her 12 years in applied social policy research, Nilufer has developed report outputs for a range of audiences, and last year was responsible for editing NatCen's British Social Attitudes report. Nilufer worked at the Centre for Economic and Social Inclusion before joining NatCen, having completed her undergraduate degree in Sociology at the University of Warwick.
Course fee payable to SRA.
Cost:
£165 for SRA members, £220 for non-members
Website and registration:
Region:
International
Keywords:
Qualitative Data Handling and Data Analysis, Writing Skills
Related publications and presentations:
Qualitative Data Handling and Data Analysis
Writing Skills