Introduction to Health Economics Evaluation
Date:
30/11/2022
Organised by:
Southampton HTA Centre, University of Southampton
Presenter:
Dr Keith Cooper, Professor Joanne Lord
Level:
Entry (no or almost no prior knowledge)
Contact:
Southampton HTA Centre
shtac@soton.ac.uk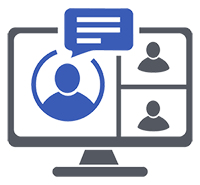 Description:
Based at the University of Southampton, SHTAC offer: Introduction to Health Economics Evaluation. The course is designed for health professionals, academics & decision makers with an understanding of health and related research.
Booking now for the next course:
Virtual live one-day course
Course content
Basic concepts of health economics
Measuring health outcomes
Measuring costs
Cost effectiveness analyses in decision making
Reviewing economic evaluations
2021 Course Participants' comments
" I am planning on including health economic analysis as part of my doctorate thesis. This course has given me a good baseline level of knowledge and I feel now much more confident in pursuing my goals."
"This was a great, introductory course particularly for those with some foundational knowledge of ho health economics applies in real life settings."

"Very helpful introduction to health economics."
"This is a really useful overview of Health Economics for those who need to appreciate and critique at a high level."
"An excellent course for a complete beginner with an interest in health economics. Plenty of food for thought that won't cause indigestion!"
Cost:
£195 Early bird rate for public sector/academic
Website and registration:
https://www.southampton.ac.uk/shtac/training/index.page
Region:
International
Keywords:
Evidence-Based Policy and Practice, Cost-effectiveness analysis, health economics, economic evaluation,
Related publications and presentations:
Evidence-Based Policy and Practice