Introduction to Systematic Reviews in Health
Date:
29/11/2022
Organised by:
Southampton HTA Centre, University of Southampton
Presenter:
Dr Joanna Picot, Dr Jonathan Shepherd
Level:
Entry (no or almost no prior knowledge)
Contact:
Southampton HTA Centre
shtac@soton.ac.uk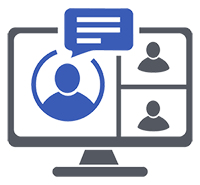 Description:
Based at the University of Southampton, SHTAC offer: Introduction to Systematic Reviews in Health. The course is designed for health professionals, academics & decision makers with an understanding of health and related research.
Booking now for the next course:
Virtual live one-day course
Do you use systematic reviews or will you be involved in a systematic review?
Outline of the day:
· What is a systematic review?
· Scoping the research question
· Literature searching
· Inclusion/exclusion screening
· Data extraction & critical appraisal
· Data synthesis
2018-2021 participant quotes
"Great day - feel confident in being able to start my doctorate systematic review in the correct way being able to foresee the common problems now rather than encountering them mid-way through."
"Great course, I even got the answers right for the meta analysis practical example and I struggle with statistics. I understood the concepts. i expected a headache as long day on screen but the course had lots of breaks and interactive work to do. no headache after."
"I would highly recommend this course. The course was well taught and topics were well explained. Covered the main aspects of carrying out a systematic review really well whilst signposting to relevant guidance and software for those about to embark on a systematic review. The facilitators were approachable and answered questions really well. The course material will be really useful too. Thank you!"
Cost:
£195 Early bird rate for public sector/academic
Website and registration:
https://www.southampton.ac.uk/shtac/training/index.page
Region:
International
Keywords:
Systematic Review, Evidence-Based Policy and Practice, Researching Literature, Evidence synthesis, literature review
Related publications and presentations:
Systematic Review
Evidence-Based Policy and Practice
Researching Literature