Online workshop: Introduction to the Family Resources Survey
Date:
04/10/2022
Organised by:
UK Data Service
Presenter:
Dr Jennifer Buckley
Level:
Entry (no or almost no prior knowledge)
Contact:
Gill Meadows gillian.meadows@manchester.ac.uk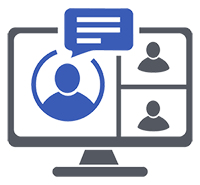 Description:
4 October 2022, 9:30 am - 12:45 pm
Do you want to know more about using data from the Family Resources Survey for research?
The Family Resources Survey (FRS) provides some of the most detailed information about the incomes and living circumstances of households and families in the UK. Researchers can access data from the survey via the UK Data Service.
This free half-day online workshop will guide you through all the background information needed to work confidently with data from the FRS. Led by experts from the Department for Work and Pensions and the UK Data Service, the workshop will include a mix of presentations, demonstrations, and practical tips.
Cost:
Free
Website and registration:
https://ukdataservice.ac.uk/events/introduction-to-the-family-resources-survey/
Region:
International
Keywords:
Quantitative Data Handling and Data Analysis
Related publications and presentations:
Quantitative Data Handling and Data Analysis