The Timescapes 10 Festival (online)
Date:
05/09/2022 - 16/09/2022
Organised by:
University of Leeds
Presenter:
Prof Kahryn Hughes
Level:
Entry (no or almost no prior knowledge)
Contact:
Marie Johnson
m.b.johnson@leeds.ac.uk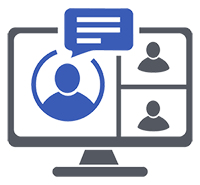 Description:
We are pleased to announce that registrations are now open for the Timescapes 10 Festival, a major celebration of progress and advance in qualitative longitudinal methods.
Organised by the Timescapes Archive and facilitated by the National Centre for Research Methods, the Timescapes 10 Festival celebrates ten years since the conclusion of the original Timescapes Programme of research with its key aim to facilitate advances in Qualitative Longitudinal (QL) research, archiving and the re-use of QL data.
Through a mixture of international symposia, panel sessions, video provocations, sandpits, and demonstrator events, this online only festival showcases the huge amount of progress in these methodological fields, as well as international advances in:
Qualitative Longitudinal research
Qualitative Secondary Analysis
Qualitative archiving
Decolonising Archives
Qualitative data in panel surveys
Auto/biographical methods
Big Qual
Mixed Methods
Ethics
Data Integrity and Data Management
Time and temporality, temporal methodologies
For a nominal fee of £10, delegates will gain access to a wide range of informative, thematic events that are taking place across the two weeks of the festival. These include sessions with archives such as UKDA, Mass Observations and the Timescapes Archive, as well as presentations and training delivered by senior international and interdisciplinary scholars.
Confirmed keynote speakers include:
Barbara Adam, Professor of Sociology, University of Cardiff
Bren Neale, Professor of Life Course and Family Research, University of Leeds
Mike Savage, Professor of Sociology, London School of Economics
Rosalind Edwards, Professor of Sociology, University of Southampton
Mr Masud Khokhar, University Librarian and Keeper of the Brotherton Collection, University of Leeds
Confirmed Panel sessions and Symposia include:
Professor Ann Oakley in conversation with Professors Graham Crow and John Goodwin, plus the launch of an exclusive interview with Ann about her life's work and legacy
Exploring Causal Complexity through Qualitative Longitudinal Research, Chaired by Professor Bren Neale
The Big Qual Conversation, with Dr Susie Weller and Dr Emma Davidson
Intergenerational Poverty, Chaired by Professor Julia Brannen
Fathers and Longitudinal research, Chaired by Professor Anna Tarrant, University of Lincoln
Qualitative longitudinal research on families and transitions, Chaired by Professor Susanne Vogl
Exploring Everyday Childhoods with the Mass Observations Archive. with Rachel Thomson and Liam Berriman
Qualitative Longitudinal Research using Quantitative Panel Surveys, Chaired by JD Carpentieri
Researching Social Security and Welfare Conditionality in Tough Times, Chaired by Professor Sharon Wright
Histories of Reusing and Sharing Qualitative Data: Qualitative Secondary Analysis and International Qualitative Secondary Analysis, Chaired by Dr Kahryn Hughes
This event will be hosted in the NCRM Moodle Virtual Learning Environment. In order to participate, delegates will be issued with a personal Moodle user account linked to the name and email address provided when they registered for the event. Accounts will remain live for one year from the start of the event to allow continued access to associated materials, after which they will be automatically deleted. Accounts can be deleted earlier by emailing dataprotection@ncrm.ac.uk
Cost:
The registration fee for the Festival is £10 which includes access to all sessions. In the event of cancellation by the delegate a full refund of the registration fee is available up to two weeks prior to the event. No refunds are available after this date. If it is no longer possible to run the event due to circumstances beyond its control, NCRM reserves the right to cancel the event at its sole discretion at any time prior to the event and a full refund of the registration fee will be given. NCRM shall not be liable for any costs, losses or expenses that may be incurred as a result of the cancellation. The University of Southampton's Online Store T&Cs also continue to apply.
Website and registration:
https://timescapes-archive.leeds.ac.uk/events/586-2/
Region:
Yorkshire and Humberside
Keywords:
Mixed Methods, Qualitative Longitudinal Analysis, Qualitative Approaches (other), Mixed Methods Approaches (other), Research Ethics
Related publications and presentations:
Mixed Methods
Qualitative Longitudinal Analysis
Qualitative Approaches (other)
Mixed Methods Approaches (other)
Research Ethics