Uncertainty, methods and research design - Online
Date:
03/10/2022
Organised by:
The University of Manchester
Presenter:
Dr Robert Meckin
Level:
Entry (no or almost no prior knowledge)
Contact:
Claire Spencer, 0161 275 4579, claire.spencer@manchester.ac.uk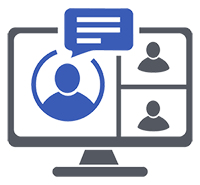 Description:
This half day course explores uncertainty, anticipation, ignorance and surprise, and offer practical support in relation to design and methodologies.
Uncertainty in research design and practice is having a continuing impact on researchers' methodological considerations.
NCRM's Changing Research Practices project highlighted that uncertainty was a key issue throughout the covid-19 pandemic, but that uncertainties also arise in political contexts, research collaborations, through institutional arrangements, and within local relationships in regards to participants and methods.
This half day workshop is aimed at exploring uncertainty in research design and research practice in current projects.
Using a variety of resources and discussions, researchers will:
Engage with theoretical aspects of uncertainty.
Reflect and interact with issues raised by experiences of other researchers.
Think through their own research contexts, methods and designs, and consider implications of uncertainty for their practice.
This is an opportunity to come together to enrich research practices, from project design through to reporting and representation, with a focus on anticipation, ignorance, and surprise.
The course will run from 09:30 to 13:00.
Cost:
The fee per teaching day is: • £30 per day for students • £60 per day for staff working for academic institutions, Research Councils and other recognised research institutions, registered charity organisations and the public sector • £100 per day for all other participants In the event of cancellation by the delegate a full refund of the course fee is available up to two weeks prior to the course. No refunds are available after this date. If it is no longer possible to run a course due to circumstances beyond its control, NCRM reserves the right to cancel the course at its sole discretion at any time prior to the event. In this event every effort will be made to reschedule the course. If this is not possible or the new date is inconvenient a full refund of the course fee will be given. NCRM shall not be liable for any costs, losses or expenses that may be incurred as a result of the cancellation of a course. The University of Southampton's Online Store T&Cs also continue to apply.
Website and registration:
Region:
North West
Keywords:
Research Management and Impact, Research Skills, Communication and Dissemination
Related publications and presentations:
Research Management and Impact
Research Skills, Communication and Dissemination