Qualitative Interviewing
Date:
27/05/2022
Organised by:
The Qualitative Researcher
Presenter:
Dr Karen Lumsden
Level:
Entry (no or almost no prior knowledge)
Contact:
Dr Karen Lumsden
karen@qualitativetraining.com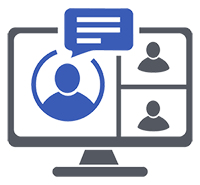 Description:
This live online Zoom course introduces you to qualitative interviews including their benefits and examples of effective interviews.
Interviews are a popular method in qualitative research. They allow us to collect detailed and rich information about individuals' lives, their experiences, behaviours, and how they understand and make sense of the world. The rich insight provided into people's lives is one of the benefits which the method offers over, for example, standardised surveys or questionnaires.
This live online Zoom course introduces you to the method of qualitative interviews. This includes their benefits, examples of effective interviewing, and the key ethical and practical issues to be considered. We look at types of qualitative interview which include structured, unstructured and semi-structured interviews. We explore the benefits of semi-structured interviewing which involves a combination of pre-set open ended questions with room for the exploration of other (sometimes unanticipated) topics. You will gain experience of designing an interview schedule and of conducting a semi-structured interview. We cover:
- The benefits of qualitative interviews
- Types of qualitative interview including structured, unstructured and semi-structured interviews
- Designing and structuring a semi-structured interview schedule
- Conducting a semi-structured interview
- Questioning: open and closed
- Practical considerations (i.e. recording and transcription)
- The ethics of interviewing
- Power relations and how to build relationships and rapport with interviewees
Cost:
£99 (unwaged, students, part-time) / £129 (full rate) + booking fee
Website and registration:
https://www.eventbrite.co.uk/e/qualitative-interviewing-tickets-308222450647
Region:
Europe
Keywords:
Data Collection, Qualitative Interviewing
Related publications and presentations:
Data Collection
Qualitative Interviewing