Creative Ethnographies (fully booked)
Date:
22/06/2022 - 27/06/2022
Organised by:
University of Liverpool
Presenter:
Dr Terence Heng
Level:
Entry (no or almost no prior knowledge)
Contact:
Dr Billie-Gina Thomason
engage@liverpool.ac.uk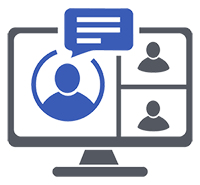 Description:
A key attraction for ethnographic narratives are their ability to draw a reader into a rich, thick description of people, spaces, interactions and objects. Such descriptions bring mundane details to life, creating a vividly vicarious experience that develops multiple layers of meaning, enriching social research. However, many narratives rely largely on straightforward and descriptive text, coupled with realist-style photographs that appear to primarily serve an illustrative purpose.
How do we expand on creative techniques that can push the boundaries of ethnographic narratives?
In this workshop, participants will consider how creative visual and written techniques like photography and poetry can be incorporated into and supplement traditional ethnographic observations. On day 1, participants will be introduced to case studies of creative writing and/or photography, both from social research as well as practitioners. Participants will also use their own cameras to creatively engage with quotidian environments. On day 2, participants will have a chance to present/exhibit a short piece of work they have crafted themselves for formative feedback.
Please note that this course will run across two mornings (Wednesday 22nd June 10am-1pm and Monday 27th June 10am-1pm) and will equate to one day of training for payment purposes.
Day 1: 22nd June
1000: Introductions and Welcome: Say a little about yourself and your research (1 min)
1010: Presentation around Creative Visual Ethnographies – Definitions, examples, how-to's
1130: Break-out, take 5 photographs, upload 1 to Padlet
1200: Camera and Software Demonstration and Practice
1300: End of Day 1 – "Homework" for next week
Day 2: 27th June
1000: Welcome back
1010: Presentations by Participants and Critique (1-3 min each + 3 min critique)
1140: Break
1200: Incorporating the self: Some thoughts around Creative Visual Autoethnographies (TBC)
1300: End of Day 2
Participants should have access to an imaging device – this can be any device that can capture photographs or videos (digital camera, smartphone, etc). Participants should also have a laptop / computer that they can transfer the images to for editing. No editing software is required other than the ability to open a browser and log onto the internet.
Participants are also welcome to experiment with other imaging devices (pinhole cameras, 360 degree cameras, GoPro etc)
Cost:
The fee per teaching day is: £30 per day for registered students / £60 per day for staff at academic institutions, Research Councils researchers, public sector staff, staff at registered charity organisations and recognised research institutions / £100 per day for all other participants. In the event of cancellation by the delegate a full refund of the course fee is available up to two weeks prior to the course. No refunds are available after this date. If it is no longer possible to run a course due to circumstances beyond its control, NCRM reserves the right to cancel the course at its sole discretion at any time prior to the event. In this event every effort will be made to reschedule the course. If this is not possible or the new date is inconvenient a full refund of the course fee will be given. NCRM shall not be liable for any costs, losses or expenses that may be incurred as a result of the cancellation of a course. The University of Southampton's Online Store T&Cs also continue to apply.
Region:
North West
Keywords:
Interaction Analysis, Ethnography, Visual Data Analysis, Visual methods, photography, creative writing, poetry, visual ethnography
Related publications and presentations:
Interaction Analysis
Ethnography
Visual Data Analysis