Web Survey Design
Date:
15/06/2022 - 16/06/2022
Organised by:
Social Research Association
Presenter:
Dr Pamela Campanelli
Level:
Entry (no or almost no prior knowledge)
Contact:
Lindsay Adams
E: lindsay.adams@the-sra.org.uk (preferred method of contact)
T: 0204 551 3864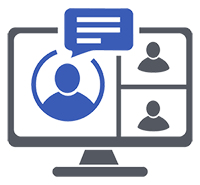 Description:
This live online course provides an overview of web survey design and the key decisions and trade-offs this entails. (Foundation Level)
It runs over two afternoons and uses Zoom software.

Introduction/Overview

Web surveys are becoming one of the most popular methods of data collection. But there are both advantages and hidden pitfalls to this methodology. This course looks at the design features of the web survey itself, including design for mobile phones and push to web. It also gives tips on creating your sample and improving response rates. The course is full of practical advice as well as recommendations from research on web surveys.

Course objectives

By the end of the workshop, participants will:
Feel more confident about web survey designs in general and for all devices
Be aware of which features of web survey software are useful, and which are not
Better understand ways to test web surveys, maximise web take up and ways to create your sample and improve response rates

Topics

This course covers:
Designing the web survey itself
Designing the web survey itself
Tips on everything from the welcome page to the thank you at end
Questionnaire design issues and how these interact with software – don't just rely on suggested templates
What web surveys can do, but should we? (randomisation, requiring answers, images , etc.)
Dealing with mobile devices and how software has changed
Looking at the bigger picture
Ways to test your web survey
Maximising web take up in mixed mode surveys ('push to web ')
Some recommendations on creating your sample and improving response rates
Who will benefit
Anyone wanting to create a new web survey, improving an existing one or better understand the pitfalls of web survey creation. It is helpful for attendees to have a basic familiarity with surveys in general.

Course tutor

Dr Pamela Campanelli is a Survey Methods Consultant and runs The Survey Coach business. She is also a Chartered Statistician and Fellow of the Academy of Social Sciences. She has worked at the University of Michigan, the U.S. Bureau of the Census, ISER at the University of Essex, and NatCen Social Research. She has both led and been a team member on ESRC grants (one on survey nonresponse and one on measurement error in mixed mode surveys). She regularly teaches short courses in the UK and abroad for government departments, survey research companies, universities, as well as for various other institutions and businesses.
Cost:
£220.00 - SRA members pay £165.00
Website and registration:
Region:
International
Keywords:
Survey Research
Related publications and presentations: