Oral History Theory and Practice (Online)
Date:
21/06/2022 - 23/06/2022
Organised by:
University of Liverpool
Presenter:
Dr Andrew Redden and Ms Emily McIndoe
Level:
Entry (no or almost no prior knowledge)
Contact:
Dr Billie-Gina Thomason
engage@liverpool.ac.uk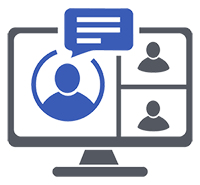 Description:
Oral history methodology is a vital part of the data collection process that enables a complex understanding of human societies in modern contemporary eras. It is a methodology that foregrounds the participation of the public in the process of historical production and dissemination of that research. As such it democratises historical research and opens doors to its practitioners to feed back the research findings to the historical subjects, participants and audiences outside of the academy, necessitating dialogue and bringing to the fore the researcher's ethical responsibilities.
This will be course delivered over two afternoon interactive workshops (21 June and 23 June 2022) in which participants will engage with the theoretical, practical and ethical challenges associated with oral history research. The workshops will consist of a number of introductory talks about themes, group exercises and discussions as well as feedback sessions between participants and the two facilitators.
The course consists of 2 workshops with an introduction to oral history and theoretical considerations and then moves onto the practices of the interview process and ethics.
Session 1: Oral History Theory
Introductions
A brief history of oral history (short talks by facilitators)
Accuracy and Representativeness
Group activity / discussion
Talk by facilitators
Group activity / source-work
Narrative, Performance and the Self
Talk by facilitators
Group activity – close analysis of interview transcripts
Session 2: Oral History Practice
Interview Process and Technique
Group activity
Talk by facilitators
Group activity
Talk by facilitators
Group activity
Talk by facilitators
Transcription and Translation
Talk by facilitators
Group activity
Ethics
Talk by facilitators
Q&A.
The course will run on the afternoons of Tuesday 21st June 2022 and Thursday 23rd June 2022 (1pm-4pm on both days) and will count as one day of training for payment purposes.
Cost:
The fee per teaching day is: • £30 per day for students registered at UK/EU University. • £60 per day for staff at UK/EU academic institutions, UK/EU Research Councils researchers, UK/EU public sector staff and staff at UK/EU registered charity organisations and recognised UK/EU research institutions. • £100 per day for all other participants In the event of cancellation by the delegate a full refund of the course fee is available up to two weeks prior to the course. NO refunds are available after this date. If it is no longer possible to run a course due to circumstances beyond its control, NCRM reserves the right to cancel the course at its sole discretion at any time prior to the event. In this event every effort will be made to reschedule the course. If this is not possible or the new date is inconvenient a full refund of the course fee will be given. NCRM shall not be liable for any costs, losses or expenses that may be incurred as a result of its cancellation of a course, including but not limited to any travel or accommodation costs. The University of Southampton's Online Store T&Cs also continue to apply.
Website and registration:
Region:
North West
Keywords:
Face-to-face survey interview, Telephone/video call survey interview, Qualitative interview design, Face-to-face qualitative interviewing, Recording interviews, Transcribing, Online Data Collection , Data archiving, Conversation Analysis, Narrative Methods, Research Ethics, Oral History, Life Histories, Testimonials, Representation
Related publications and presentations:
Face-to-face survey interview
Telephone/video call survey interview
Qualitative interview design
Face-to-face qualitative interviewing
Recording interviews
Transcribing
Online Data Collection
Data archiving
Conversation Analysis
Narrative Methods
Research Ethics