Qualitative Data Analysis: Theory and Practice
Date:
14/06/2022
Organised by:
University of Essex
Presenter:
Dr Isabel Crowhurst is Reader in the Department of Sociology at the University of Essex. Her research is concerned with sexual practices and intimate lives, how they shape and are shaped by socio-economic dynamics, and how they are negotiated and made sense of in everyday lived experiences. She is an experienced qualitative researcher and has taught research methodologies for over ten years. Her publications include work on the role of gatekeepers in gaining access to research participants and on the politics and complexities of comparative and international research.
Level:
Entry (no or almost no prior knowledge)
Contact: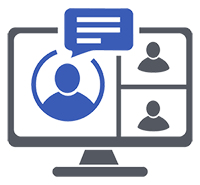 Description:
This one-day online course covers theoretical and conceptual understandings of different qualitative data analytic approaches and explores practical steps and techniques involved in carrying out the analysis of textual qualitative data. Topics covered include: varieties of qualitative data analysis approaches (including thematic, discursive, grounded, and narrative analysis); the management, organization and preparation of data for analysis; the usefulness of computer assisted qualitative data analysis software packages; how to carry out data analysis without software packages; the principles and practice of coding, identifying themes and categories; interpretation and reflexivity; and opportunities for collaborative data analysis.
Participants will have the opportunity to reflect on what approach is best suited for their research, and will engage in a number of practical exercises for which they can use their own data, if available.
Cost:
£140- External academics, students and not-for-profit organisations, £160 - Commercial participants
Website and registration:
https://shortcoursesgateway.essex.ac.uk/Course?courseref=SC%3aQDATP&dates=0
Region:
East of England
Keywords:
Discursive analysis, Narrative Methods, Grounded Theory, Thematic Analysis
Related publications and presentations:
Discursive analysis
Narrative Methods
Grounded Theory
Thematic Analysis