Multivariate analysis for social scientists in R
Date:
16/06/2022 - 21/06/2022
Organised by:
University of Essex
Presenter:
Dr Federica Genovese is a Reader in the Department of Government at the University of Essex. A political scientist by training, Federica researches international and comparative politics, with particular attention to environmental policy and economic policy. She received her PhD from University of Konstanz, Germany, where she received formal and quantitative methods training. She has previously worked at Stanford and has degrees from Johns Hopkins University and University of Toronto.
Level:
Entry (no or almost no prior knowledge)
Contact: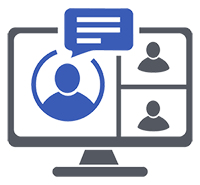 Description:
The course provides a gentle introduction to the logic and practice of quantitative statistical analysis in social and political sciences. By the end of the course, students who will be able to:
Assess and develop a sound research design on social and political phenomena (a great emphasis will be placed on the formulation of hypotheses and the use of data to test such hypotheses);
Perform descriptive and inferential multivariate analyses on R;
Master debates on the assumptions underlying the main statistical techniques social and political scientists use.
The course aims at providing students with several analytical tools for making good empirical inferences in the realm of social sciences. A minimum confidence of maths and basic statistics is required.
The first part of the course will cover the logic of quantitative research design in social and political sciences and will introduce the main practices of data management and data exploration. This part of the course will cover the rules of univariate and bivariate analyses, the assumptions of Ordinary Least Squares (OLS), as well as violations of the basic linear model. The second part will be dedicated to more advanced techniques for quantitative analysis (such as interaction models as well as logit/probit regression models).
Cost:
£220 for external academics, students and not-for-profit organisations
Website and registration:
https://shortcoursesgateway.essex.ac.uk/Course?courseref=GV%3aMASSR&dates=0
Region:
East of England
Keywords:
Qualitative Interviewing, Qualitative interview design, Focus groups, Face-to-face qualitative interviewing, Qualitative telephone/video call interviewing, Email/online qualitative interviews, Walking interviews, Recording interviews, Videoing interviews, Unstructured interviews, Semi-structured interviews, Structured interviews, Quantitative Data Handling and Data Analysis, ICT and Software, R, empirical data analysis, quantitative statistical analysis in social and political sciences, descriptive and inferential multivariate analyses on R, This part of the course will cover the rules of univariate and bivariate analyses, the assumptions of Ordi
Related publications and presentations:
Qualitative Interviewing
Qualitative interview design
Focus groups
Face-to-face qualitative interviewing
Qualitative telephone/video call interviewing
Email/online qualitative interviews
Walking interviews
Recording interviews
Videoing interviews
Unstructured interviews
Semi-structured interviews
Structured interviews
Quantitative Data Handling and Data Analysis
ICT and Software
R