Quantitative methods for surveying hard-to-reach populations
Date:
11/07/2022 - 15/07/2022
Organised by:
Essex Summer School in Social Science and Data Analysis
Presenter:
Dr. Alessandra Gaia
Level:
Entry (no or almost no prior knowledge)
Contact:
Dr Alessandra Gaia (Instructor) alessandra.gaia@unimib.it
Kayleigh Page (Essex Summer School Coordinator) essexsummerschoolssda@essex.ac.uk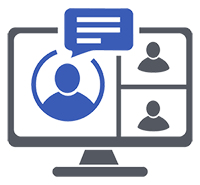 Description:
The course presents quantitative research methods to conduct research on rare, marginal, hidden, and elusive populations (also called hard-to-reach populations), such as, for example, sex workers, illegal immigrants, victims of trafficking, and drug users. After introducing and defining hard-to-reach populations, the course describes a wide range of methods: techniques to estimate the size of hard-to-reach populations (capture-recapture), sampling strategies (Respondent Driven Sampling, RDS), and data collection methods to ask questions about sensitive topics, including indirect questioning techniques (e.g. the Item Count Technique, the Randomised Response Technique, etc). Ethical issues arising when investigating hard-to-reach populations will be discussed. The course is applied in nature and includes examples from empirical research.
Cost:
550-750
Website and registration:
Region:
East of England
Keywords:
Comparative and Cross National Research, Survey Research, Survey sampling , Hard to reach populations, Excluded/marginalised populations, Questionnaire design, Research Ethics
Related publications and presentations:
Comparative and Cross National Research
Survey Research
Survey sampling
Hard to reach populations
Excluded/marginalised populations
Questionnaire design
Research Ethics