Introduction to copyright: Copyright issues in secondary data use
Date:
27/05/2022
Organised by:
UK Data Service
Presenter:
Dr Hina Zahid
Level:
Entry (no or almost no prior knowledge)
Contact:
Sorcha O'Callaghan
sorcha.ocallaghan@manchester.ac.uk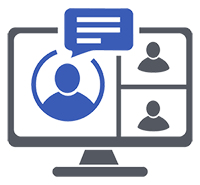 Description:
This second session on copyright focuses on copyright considerations in the context of secondary data use. The first session, "Introduction to copyright: Copyright and publishing" provides an overview on copyright considerations in both publishing and teaching.
This free 90-minute online workshop will cover the following issues:
Secondary data and its common sources.
Copyright ownership and duration.
Copyright exceptions and limitations.
Copyright in an international context.
Copyright and licenses.
other relevant rights in secondary data use.
Cost:
Free
Website and registration:
https://ukdataservice.ac.uk/events/introduction-to-copyright-copyright-issues-in-secondary-data-use/
Region:
North West
Keywords:
Frameworks for Research and Research Designs, Data Quality and Data Management , Research Skills, Communication and Dissemination
Related publications and presentations:
Frameworks for Research and Research Designs
Data Quality and Data Management
Research Skills, Communication and Dissemination