Getting started with secondary analysis
Date:
24/05/2022
Organised by:
UK Data Service
Presenter:
Nigel de Noronha and Maureen Haaker
Level:
Entry (no or almost no prior knowledge)
Contact:
Sorcha O'Callaghan
sorcha.ocallaghan@manchester.ac.uk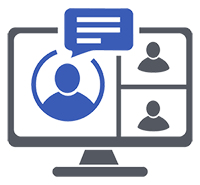 Description:
Participants will learn about the key issues to consider when using secondary data analysis as a method. This introductory workshop will briefly cover the pros and cons of reusing data and the importance of learning about the origins of your data. Quantitative and qualitative secondary analysis will be discussed with examples and issues of context, sampling, plus ethics raised.
The session is more conceptual than many of our other workshops, which are more suited to those who want a more practical introduction to our data. The practical elements of the session will focus on exploring documentation and finding suitable data to support your research.
Cost:
Free
Website and registration:
https://ukdataservice.ac.uk/events/getting-started-with-secondary-analysis-2/
Region:
North West
Keywords:
Qualitative Data Handling and Data Analysis, Quantitative Data Handling and Data Analysis
Related publications and presentations:
Qualitative Data Handling and Data Analysis
Quantitative Data Handling and Data Analysis