Statistical Modelling in Stata (Practical Workshop) (online)
Date:
11/10/2022
Organised by:
The University of Edinburgh
Presenter:
Professor Vernon Gayle is a Co-Director of the ESRC National Centre for Research Methods. He is Professor of Sociology and Social Statistics at the University of Edinburgh.
Level:
Intermediate (some prior knowledge)
Contact:
Laura Marshall
L.marshall@ed.ac.uk
Working week: Monday - Thursday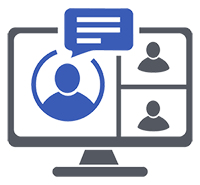 Description:
The social world is complex and messy. Statistical models provide a formal approach to evaluate data, test ideas and investigate research questions.
This is a one-day Stata workshop on statistical models for social science data analysis.
The workshop will concentrate on models within the generalized linear modelling framework. It will cover linear regression, and models for binary, categorical, ordered categorical and count data. The focus of the workshop will be on social science applications, and social science data and research questions will be showcased throughout. The emphasis will be on interpreting outputs (e.g. from data analysis software packages) and understanding published results.
The event is intended to be engaging and informative, it will be delivered online during the COVID-19 crisis.
This is a hands-on workshop using Stata.
Participants will benefit from having attended the NCRM Statistical Modelling Course on the 10th October 2022.
A high level of mathematical ability is not required, but participants should ideally have undertaken an introductory statistics and data analysis course (e.g. a semester long module as part of a Masters-level degree).
Cost:
The fee per teaching day is: £30 per day for students registered at a University / £60 per day for staff working for academic institutions, Research Councils and other recognised research institutions, registered charity organisations and the public sector / £100 per day for all other participants. In the event of cancellation by the delegate a full refund of the course fee is available up to two weeks prior to the course. NO refunds are available after this date. If it is no longer possible to run a course due to circumstances beyond its control, NCRM reserves the right to cancel the course at its sole discretion at any time prior to the event. In this event every effort will be made to reschedule the course. If this is not possible or the new date is inconvenient a full refund of the course fee will be given. NCRM shall not be liable for any costs, losses or expenses that may be incurred as a result of its cancellation of a course, including but not limited to any travel or accommodation costs. The University of Southampton's Online Store T&Cs also continue to apply.
Website and registration:
Region:
Scotland
Keywords:
Regression Methods, Generalized liner model (GLM), • Statistical Models, Multivariate analyses, Statistical Modelling, Regression, Generalized Linear Models, GLM
Related publications and presentations:
Regression Methods
Generalized liner model (GLM)