Introduction to Poisson Regression
Date:
07/07/2022 - 08/07/2022
Organised by:
UCL Institute of Child Health
Presenter:
Dr Eirini Koutoumanou
Level:
Entry (no or almost no prior knowledge)
Contact:
Centre for Applied Statistics Courses
+44 (0) 20 7905 2768
ich.statscou@ucl.ac.uk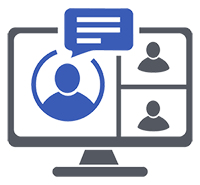 Description:
This one-day course introduces regression methods that are appropriate to analyse count or rate data. Poisson regression is used to determine associations between a count/rate outcome and a number of predictor variables. More flexible extensions of the poisson regression, quasi poisson and negative binomial regressions, are also introduced and explained.
Cost:
£150.00
Website and registration:
https://onlinestore.ucl.ac.uk/conferences-and-events/faculty-of-population-health-sciences-c09/institute-of-child-health-statistics-g31/g31-introduction-to-poisson-regression-7-8-july-2022
Region:
Greater London
Keywords:
Frameworks for Research and Research Designs, Data Collection, Quantitative Data Handling and Data Analysis, Mixed Methods Data Handling and Data Analysis, ICT and Software
Related publications and presentations:
Frameworks for Research and Research Designs
Data Collection
Quantitative Data Handling and Data Analysis
Mixed Methods Data Handling and Data Analysis
ICT and Software