Sample Size Estimation and Power Calculations with Excel
Date:
06/06/2022 - 07/06/2022
Organised by:
UCL Institute of Child Health
Presenter:
Dr Eirini Koutoumanou
Level:
Entry (no or almost no prior knowledge)
Contact:
Centre for Applied Statistics Courses
+44 (0) 20 7905 2768
ich.statscou@ucl.ac.uk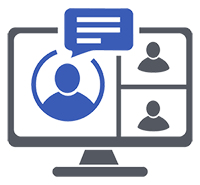 Description:
This course gives the basics of sample size estimation. It will be of use to those embarking on a research project and who are perhaps trying to complete ethics and grant application forms. Both precision and power estimation approaches are covered.
Cost:
£175.00
Website and registration:
https://onlinestore.ucl.ac.uk/conferences-and-events/faculty-of-population-health-sciences-c09/institute-of-child-health-statistics-g31/g31-sample-size-estimation-and-power-calculations-with-excel-6-7-june-2022
Region:
Greater London
Keywords:
Frameworks for Research and Research Designs, Data Collection, Quantitative Data Handling and Data Analysis, Mixed Methods Data Handling and Data Analysis, ICT and Software
Related publications and presentations:
Frameworks for Research and Research Designs
Data Collection
Quantitative Data Handling and Data Analysis
Mixed Methods Data Handling and Data Analysis
ICT and Software