Introduction to Regression Analysis
Date:
24/05/2022 - 27/05/2022
Organised by:
UCL Institute of Child Health
Presenter:
Dr Eirini Koutoumanou
Level:
Entry (no or almost no prior knowledge)
Contact:
Centre for Applied Statistics Courses
+44 (0) 20 7905 2768
ich.statscou@ucl.ac.uk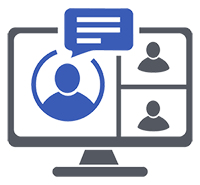 Description:
This course provides an overview of different regression types and details the application of multiple linear regression. The main course focuses on the theory behind regression analysis, in particular linear regression, and covers the formulation, interpretation and validation of linear regression models. A second, optional workshop allows delegates hands-on use of a statistical package (SPSS) to see how the theory can be applied to answer a specific research question.
Cost:
£275.00
Website and registration:
https://www.ucl.ac.uk/child-health/events/2022/may/introduction-regression-analysis
Region:
Greater London
Keywords:
Frameworks for Research and Research Designs, Data Collection, Quantitative Data Handling and Data Analysis, Mixed Methods Data Handling and Data Analysis, ICT and Software
Related publications and presentations:
Frameworks for Research and Research Designs
Data Collection
Quantitative Data Handling and Data Analysis
Mixed Methods Data Handling and Data Analysis
ICT and Software