Webinar: Reproducibility: Collaborative working
Date:
15/02/2022
Organised by:
UK Data Service
Presenter:
Joseph Allen
Level:
Entry (no or almost no prior knowledge)
Contact:
Gill Meadows gillian.meadows@manchester.ac.uk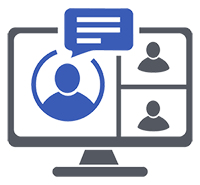 Venue:
Online, UK Data Service, University of Manchester

Description:
Working together on a software or data project is a challenge. You have probably heard of git and GitHub but do you know what they are? Join the UK Data Service for this free webinar on collaborative working, version control, git, GitHub and beyond.
Presenter: Joseph Allen, UK Data Service
Level: Absolute beginner
Experience/knowledge required: Any knowledge of git or Github would help but is not needed
Target Audience: Anybody interested in tracking their changes on long form projects, or working with others
Cost:
Free
Website and registration:
https://ukdataservice.ac.uk/events/reproducibility-collaborative-working/
Region:
International
Keywords:
Research Management and Impact
Related publications and presentations:
Research Management and Impact