Reproducibility Bootcamp - online
Date:
26/04/2022 - 24/05/2022
Organised by:
The University of Manchester
Presenter:
Dr Julia Kasmire
Level:
Entry (no or almost no prior knowledge)
Contact:
Claire Spencer, claire.spencer@manchester.ac.uk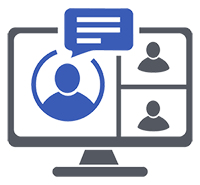 Description:
Ideally, research is collaborative, well-documented, sharable, and can be reproduced by others (or by the original researchers at a later point in time). Not only does this make a researcher's job MUCH easier, it makes their work more valuable, citable and extensible. This is increasingly important in light of the 'crisis of reproducibility' that risks undermining scientific research in so many fields.
This training series walks you through how to:
• make your research ready for open science,
• apply reproducibility to social science and other "tricky" topics, and
• collaborate, document and share research in diverse contexts.
This course, provided by the UK Data Service, assumes no prior knowledge or experience but is not a comprehensive training course covering every possible application for the topics included. Rather it has been designed to be an intensive experience which will help you develop a deep awareness of why reproducibility matters, how to build it into every aspect of a research programme, and how to be confident that others can reproduce your work through the materials and information that you share.

For participants to get the best out of the programme, they will need to engage in multiple ways during the bootcamp (and the week before it starts). The programme is built on group instruction, independent work done out of instruction hours, and involvement in the online community built around the programme. It is vital therefore that you are able to commit at least 6 hours a week to the programme and we ask that you consider your ability to make that commitment before submitting your application for a place.
Schedule
Each week of activity in this bootcamp will comprise a range of components, some synchronous (e.g. workshop sessions led by the instructors and delivered over Zoom) and some asynchronous (e.g. video-recorded talks, contributing to discussion boards, completing work independently/in small groups, etc). Each week you will be :
• joining one synchronous session from 9:45- 12:00pm (BST) every Tuesday from 26th April 2022 - 24th May 2022
• engaging in set tasks to support the learning for that week (at a time convenient to you).
• actively participating in group work during the week.
• Office hours style support 12:45 - 3:00pm every Wednesday and additional materials will be made available each week.

Due to the nature of the this of this course and the requirement to participate in independent and group work you must be able to make a solid commitment to not only attend all live sessions but also have 4-6 hours each week to complete all tasks.
Participants will be asked to do a small amount of work between instruction days (e.g. read articles, watch videos, run code, create and edit github repos, etc.) and so some free and open source software installation may be required. The full list of what software is required will be provided prior to the start of the bootcamp. The course is charged at a full 5 day rate.

A slack channel will be created for bootcamp participants to provide accessible resources and peer-to-peer support as well as a place to ask advance questions for the course instructors and to collaborate on out-of-instruction work. Slack can be installed as a desktop app or accessed via a web browser. Registration with Slack will be required but is free.
Cost:
The fee per teaching day is: • £30 per day for students • £60 per day for staff working for academic institutions, Research Councils and other recognised research institutions, registered charity organisations and the public sector • £100 per day for all other participants If it is no longer possible to run a course due to circumstances beyond its control, NCRM reserves the right to cancel the course at its sole discretion at any time prior to the event. In this event every effort will be made to reschedule the course. If this is not possible or the new date is inconvenient a full refund of the course fee will be given. NCRM shall not be liable for any costs, losses or expenses that may be incurred as a result of the cancellation of a course. The University of Southampton's Online Store T&Cs also continue to apply.
Website and registration:
Region:
North West
Keywords:
Data Management , Quality in Quantitative Research
Related publications and presentations:
Data Management
Quality in Quantitative Research