Department of Methodology Seminar - Dr Emma Jackson - Staging, editing and performing community
Date:
20/01/2022
Organised by:
LSE
Presenter:
Dr Emma Jackson
Level:
Intermediate (some prior knowledge)
Contact: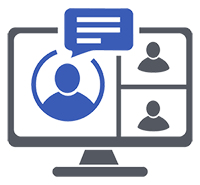 Description:
This seminar is part of the Department of Methodology Seminar Series - information on these events, which are free and open to all, can be found here.
Staging, editing and performing community: Using video methods to research a London ten-pin bowling league
Dr Emma Jackson explores the process of making a film about a ten-pin bowling league in London as part of a larger ethnographic project exploring everyday multiculture and urban change, in order to illustrate how using video methods to research belonging is deeply interwoven with practices of making belonging rather than merely documenting them. The wider project sought to examine both the bowling alley's place in an area undergoing extensive remodelling and gentrification, and embodied practices of belonging as they unfolded within the alley itself with film used to capture the latter. Reflecting on both the process of generating visual material and the finished project outputs – including a short documentary film, a three-screen installation and three VR films – the paper explores the potential of video methods to enrich understandings of practices of belonging in place and to extend the possibilities for presenting place-based research in more compelling ways. The talk particularly focuses on how the process of making the film and the collaboration that involved – with each other and with the league – not only illuminated themes of belonging to a place and to a group in different ways but also actively shaped these dynamics at different stages of the process. At every stage of production, the film also acted back onto the world it set out to capture. Reflecting on the process of making the film, we explore below how different stages of the research process – broken down here into the staging, editing, and performing community – brought to our understanding and also fed into its shaping. In doing so we discuss some of the potentials and pitfalls of using video methods to explore belonging and community.
Cost:
Free
Website and registration:
https://lse.zoom.us/meeting/register/tZwucOuqpjsvEtfjeMc3C3Ln1e6bC5f79fmt
Region:
Greater London
Keywords:
Data Collection, Observation, Visual Methods, Research Skills, Communication and Dissemination
Related publications and presentations:
Data Collection
Observation
Visual Methods
Research Skills, Communication and Dissemination