Online workshop: Introduction to the Labour Force Survey and Annual Population Survey
Date:
26/01/2022
Organised by:
UK Data Service
Presenter:
Jen Buckley
Level:
Entry (no or almost no prior knowledge)
Contact:
Sorcha O'Callaghan
sorcha.ocallaghan@manchester.ac.uk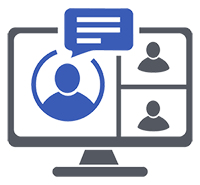 Description:
This free online workshop, organised by the UK Data Service, will give background information needed to work with LFS and APS data confidently. The workshop will be led by experts from the Office for National Statistics and the UK Data Service. It will include presentations and practical sessions along with opportunities to ask questions and meet other LFS and APS users. Topics will include the survey design, methodological considerations when using the data, how to navigate the documentation and the contents and structure of available datasets.
The workshop includes a practical data analysis session designed to give you familiarity with features of the data. To participate, you will need to have access to a computer with relevant software installed. We will lead the session in SPSS but equivalent materials will be provided in Stata and R.
Cost:
Free
Website and registration:
https://ukdataservice.ac.uk/events/introduction-to-the-labour-force-survey-and-annual-population-survey/
Region:
North West
Keywords:
Quantitative Data Handling and Data Analysis, ICT and Software, Research Skills, Communication and Dissemination
Related publications and presentations:
Quantitative Data Handling and Data Analysis
ICT and Software
Research Skills, Communication and Dissemination