Introduction to Sequence Analysis for Social Sciences (few places remaining)
Date:
20/01/2022 - 21/01/2022
Organised by:
NCRM, University of Southampton and MiSoC, University of Essex
Presenter:
Professor Nicola Barban
Level:
Intermediate (some prior knowledge)
Contact:
Jacqui Thorp
Training and Capacity Building Coordinator, National Centre for Research Methods, University of Southampton
Email: jmh6@soton.ac.uk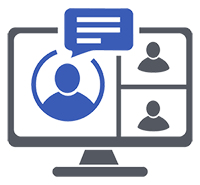 Description:
The course gives an introduction to the theoretical and practical concepts of sequence analysis for social sciences. Sequence analysis, originally developed in biology to analyse strings of DNA, has attracted increasing attention in the social sciences for the analysis of longitudinal data. Most applications in the social sciences study life course processes, such as labour market careers, educational careers, or family formation. During the short course, we will discuss the usefulness of sequence analysis in applied social sciences as a holistic approach to investigate timing, quantum and sequencing of life course events. We will consider the practical implementation of these methods using available data. Concepts covered include the statistical representations of categorical time series, measures of sequence dissimilarity (i.e., Optimal Matching Algorithm); patterns identification in life course trajectories; classification techniques; criticisms to sequence analysis and new developments.
The course covers:
Description of life trajectories
Optimal Matching Algorithm for sequence analysis
Classification methods for life trajectories
Application of sequence analysis in social sciences
By the end of the course participants will:
Describe life trajectories using sequence analysis techniques
Classify sequences in typologies
Use sequence analysis techniques in combination to other quantitative methods
Pre-requisites
Basic math and algebra
Descriptive statistics
OLS regression
R (for practical sessions)
Cost:
The fee per teaching day is: • £30 per day for students registered at University. • £60 per day for staff at academic institutions, Research Councils researchers, public sector staff and staff at registered charity organisations and recognised research institutions. • £100 per day for all other participants In the event of cancellation by the delegate a full refund of the course fee is available up to two weeks prior to the course. NO refunds are available after this date. If it is no longer possible to run a course due to circumstances beyond its control, NCRM reserves the right to cancel the course at its sole discretion at any time prior to the event. In this event every effort will be made to reschedule the course. If this is not possible or the new date is inconvenient a full refund of the course fee will be given. NCRM shall not be liable for any costs, losses or expenses that may be incurred as a result of its cancellation of a course, including but not limited to any travel or accommodation costs. The University of Southampton's Online Store T&Cs also continue to apply.
Website and registration:
Region:
South West
Keywords:
Descriptive Research, Event History Analysis, Longitudinal Methods, Sequence Analysis, Data Visualization
Related publications and presentations:
Descriptive Research
Event History Analysis