Video Production for Anthropology and Social Research
Date:
06/06/2022 - 14/06/2022
Organised by:
Spectacle Media
Presenter:
Mark Saunders & Dr. Michele de Laurentiis
Level:
Entry (no or almost no prior knowledge)
Contact:
Michele de Laurentiis, training@spectacle.co.uk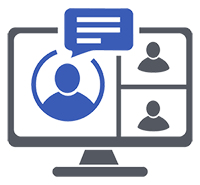 Description:
This online course is addressed to social researchers interested in using video during their fieldwork or to disseminate their research projects. It will equip you with a working knowledge on video production, as well as the best practice for conducting video interviews, creating engaging visual narratives and using cameras in the field.
The course is organized in modules delivered live on Zoom over 5 half-days (June 6, 7, 8, 9, 14).
Each module builds on the last and will cover key concepts and offer practical exercises to develop your skills and confidence in technical and creative aspects of video making. All modules will be recorded and you will have access to the recordings in case you want to refresh the content or you are not able to attend.
Cost:
£320
Website and registration:
http://www.spectacle.co.uk/onlinecourses/socialresearch.html
Region:
International
Keywords:
Participatory Research, Participatory Action Research (PAR), Qualitative Interviewing, Recording interviews, Videoing interviews, Real time and video observation, Visual Methods, Video research, Data Collection (other), Data Editing, Qualitative Approaches (other), Dissemination through Film and Video, Workshops, Interviewer skills and training
Related publications and presentations:
Participatory Research
Participatory Action Research (PAR)
Qualitative Interviewing
Recording interviews
Videoing interviews
Real time and video observation
Visual Methods
Video research
Data Collection (other)
Data Editing
Qualitative Approaches (other)
Dissemination through Film and Video
Workshops
Interviewer skills and training