Situation Analysis: Wittgenstein & Interactional Research for Social & Human Scientists (few places remaining)
Date:
26/01/2022 - 02/02/2022
Organised by:
University of Liverpool
Presenter:
Dr Phil Hutchinson
Level:
Entry (no or almost no prior knowledge)
Contact:
Dr Billie-Gina Thomason
engage@liverpool.ac.uk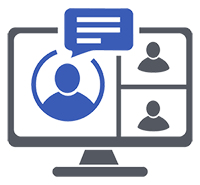 Description:
*Please note that this is an Online course*
Ludwig Wittgenstein is widely considered one of the greatest and most influential philosophers of the 20th century, who in his later work produced a distinctive and radical approach to philosophical analysis, which had far-reaching ramifications for research in the social and human sciences. What does Wittgenstein and Witgensteinian philosophy have to say to Social and Human Scientists in the early 21st century?
Wittgenstein's impact on the social & human sciences can be divided into three, some of which (2 & 3) spawned distinctive research programmes:
1. Via reception of the work of the Wittgensteinian philosopher Peter Winch and his influential book The Idea of a Social Science and its Relation to Philosophy, published in the mid-20th Century.
2. The combining of Wittgensteinian insights with Ethnomethodology and Conversation Analysis (EMCA) beginning in the early 1970s, found in the writings of the 'Manchester School' of Ethnomethodology and Conversation Analysis, which included authors such as Wes Sharrock, Rod Watson and Bob Anderson, in addition to associated figures such as Mike Lynch (Cornell) and Jeff Coulter (Boston).
3. The combining of Wittgensteinian insights with Michael Billig's Rhetorical Analysis, Ethnomethodology and Conversation Analysis to form Discursive Psychology, initiated by Derek Edwards, Johnathan Potter and Margaret Wetherell in the 1980s at Loughborough University and being developed by others in the decades that have followed.
This course will revisit the philosophical sources that inform a Wittgensteinian approach to questions in the social and human sciences and explore these alongside the approach to interaction found in Ethnomethodology and the course breakdown can be accessed below:
Day One - Wednesday 26th January 2022
13.00
Welcome and Introductions
13.15
Historical Introduction:
Gestalt Psychology & Phenomenology
Garfinkel, Ethnomethodology and Praxiological Gestalts
14.30
Wittgenstein & Post-Phenomenology: Grammar, Grammatical Investigation and Language Games.
15.45
A Wittgensteinian Respecification of Gestalt Phenomena and Praxiological Gestalts.
17.00 end of Day One – Participants will take away with them a short primer paper on Situation Analysis and some data to analyse for the next session
Day Two - Wednesday 2nd February 2022
13.00
Welcome and questions
13.30
Brief recap of Day One and outline of Situation Analysis
14.45
Using SA: Analysing Data and Exploring Imaginary Scenarios
16.00
Case Study: We will finish by putting what we have learned to work, with particular focus on Interactional Discord and Divergent Contextures as tools for understanding enacted degradation, discreditation and discrimination (aka: stigma)
Cost:
£30 per day for students £60 per day for staff working for academic institutions, Research Councils and other recognised research institutions, registered charity organisations and the public sector £100 per day for all other participants.
Website and registration:
Region:
North West
Keywords:
Qualitative Software, Researching Literature, Writing Skills, Interactive data visualisation, Wittgenstein , Interactionism , Gestalt Psychology , Grammatical Investigation , Ethnomethodology , EMCA , Situation Analysis , Social Psychology , Sociology
Related publications and presentations:
Qualitative Software
Researching Literature
Writing Skills
Interactive data visualisation