2021 Research Methods e-Festival (fully booked)
Date:
25/10/2021 - 29/10/2021
Organised by:
NCRM
Presenter:
130 + speakers
Level:
Entry (no or almost no prior knowledge)
Contact:
Claire Spencer, claire.spencer@manchester.ac.uk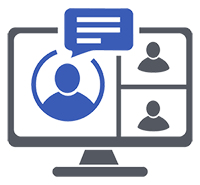 Description:
NCRM is delighted to bring you the 2021 Research Methods e-Festival in collaboration with methods@manchester. Held on 25-29 October 2021, the event will be a celebration of research methods with an interdisciplinary social science flavour.
There will be more than 80 sessions run over five days, with more than 130 speakers offering diverse perspectives on the festival's theme: innovation, adaptation and evolution of the social sciences.
The e-festival will be 100 per cent web based and hosted on a dedicated interactive platform, where attendees can join sessions via live video streams, take part in community discussions and network with other guests.
Festival programme
The packed e-festival programme features sessions in eight different categories, including: workshops, expert clinics, panel discussions, "what is?" talks, keynote presentations, webinars and "in conversation" discussions.
Our keynote speakers are: Professor Trisha Greenhalgh (University of Oxford), Professor Noshir Contractor (Northwestern University), Dr Ash Watson (University of New South Wales) and Amos Toh (Human Rights Watch).
In addition to the main e-festival activities, a series of companion short courses will be held throughout the week..
Access to the online event platform, Whova, will be possible from 1 October, enabling attendees to network and join discussions before the e-festival begins on 25 October. When the platform opens, a notification will be sent to participants with information on how to log in.
A limited number of free tickets for the e-festival are available. If you are interested, please apply here. The application deadline is 8 October.
Poster competition
A video poster competition will be run during the event and expressions of interest are now being accepted. The deadline for submitting expressions of interest is 7 October, while the video submission deadline is 15 October.
The best 10 submitted posters will be live streamed on the Wednesday of the e-festival (27 October) and participants will be invited to vote on their favourite. A prize of £100 in Amazon vouchers will be given to the most popular.
For full details please see are webpages via the link below
Cost:
£10 for Festival pass. Anyone attending a short course that is part of the festival will get a free pass. We are offering a number of complementary tickets, please see the webpages for details.
Region:
North West
Keywords:
Related publications and presentations: