Getting creative with note taking and presentations (part of the RMeF2021) (fully booked)
Date:
25/10/2021 - 28/10/2021
Organised by:
The University of Manchester
Presenter:
Dr Emily Bradfield
Level:
Entry (no or almost no prior knowledge)
Contact:
Claire Spencer, Claire.spencer@manchester.ac.uk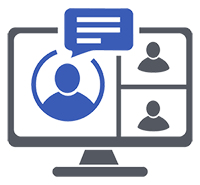 Description:
This is running as part of the Research Methods Festival, all participants of the course will be entitled to a free Festival Pass. Please see our web page for more details: 2021 Research Methods e-Festival (ncrm.ac.uk)
Ever been to a conference and been disengaged as you view yet another slide of words which are too small to read? Taken pages of notes, which you never read? Find visual images and colours useful, but not sure where to start? If so, this is the course for you!
Our brains capture and process information differently - if you're a visual learner (over 50% of people are), you may find creative approaches to capturing key ideas through text, images and other graphic elements useful.

During this short course you will:
be introduced to the benefits of visualising information
explore the basics of producing visual records of information for presentations and note taking
experiment with different techniques for producing engaging presentations and memorable notes

There is no one size fits solution, but by the end of the course you will be equipped with some approaches to play around until you find the way that works for you.

The course is interactive and requires you to spend time between the sessions to practice.
Please come prepared with plenty of paper (or a sketchbook), coloured pens and post-it notes.
This course will run from 9:30 - 12:30 (BST) on Monday 25th and Thursday 28th October and will be charged at the one day full day rate.
Cost:
The fee per teaching day is: • £30 per day for UK/EU registered students • £60 per day for staff at UK/EU academic institutions, UK/EU Research Councils researchers, UK/EU public sector staff, staff at UK/EU registered charity organisations and recognised UK/EU research institutions. • £100 per day for all other participants In the event of cancellation by the delegate a full refund of the course fee is available up to two weeks prior to the course. No refunds are available after this date. If it is no longer possible to run a course due to circumstances beyond its control, NCRM reserves the right to cancel the course at its sole discretion at any time prior to the event. In this event every effort will be made to reschedule the course. If this is not possible or the new date is inconvenient a full refund of the course fee will be given. NCRM shall not be liable for any costs, losses or expenses that may be incurred as a result of the cancellation of a course. The University of Southampton's Online Store T&Cs also continue to apply.
Region:
North West
Keywords:
Visual Methods, Ethnography, Phenomenology, Interpretative Phenomenological Analysis (IPA), Writing Skills, Conference Posters and Presentations, Alternative Methods of Dissemination, Data Visualisation, Teaching and Supervising Research Methods, Research Skills, Communication and Dissemination (other)
Related publications and presentations:
Visual Methods
Ethnography
Phenomenology
Interpretative Phenomenological Analysis (IPA)
Writing Skills
Conference Posters and Presentations
Alternative Methods of Dissemination
Data Visualisation
Teaching and Supervising Research Methods
Research Skills, Communication and Dissemination (other)