Institutional Ethnography: Conducting feminist, interdisciplinary & bottom-up (part of the RMeF2021) (fully booked)
Date:
25/10/2021 - 28/10/2021
Organised by:
The University of Manchester
Presenter:
Dr Adriana Suarez-Delucchi, Dr Órla Murray and Dr Liz Ablett
Level:
Entry (no or almost no prior knowledge)
Contact:
Claire Spencer, Claire.spencer@manchester.ac.uk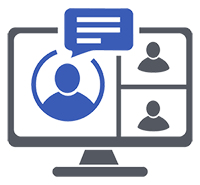 Description:
This is running as part of the Research Methods Festival, all participants of the course will be entitled to a free Festival Pass. Please see our web page for more details: 2021 Research Methods e-Festival (ncrm.ac.uk)
Institutional Ethnography is an interdisciplinary approach applicable across the social sciences (Turner, 2003; Smith, 2006) and has been explored in numerous health-related studies (Rankin, 2017; Bisaillon, 2012). Moreover, it has been used in disability studies (Deveau, 2016) revealing its attention to difference and inclusion.
Dr Adriana Suarez-Delucchi, is a Geographer and the workshop organiser. She employed IE in her PhD research project to look at water management in rural Chile. She received direct training from Professor Dorothy Smith and Susan Turner in Canada and has run several IE workshops in the UK together with co-organiser Dr Órla Murray.
Dr Murray is a Research Associate at the Centre for Higher Education Research and Scholarship, Imperial College London. She used IE during her PhD studies to look at UK university REF and audit processes (Murray, 2018). She has a background in drama and is an experienced communicator with an outstanding grasp of IE. She has run workshops on this approach for PhD students in Edinburgh and Melbourne and has developed key text analysis approaches we will use during the event.
In addition, Dr Liz Ablett, post-doctoral researcher in the School of Geography, University College Dublin, will be our guest speaker. Dr Ablett has done inspiring work in the field of Sociology and is now involved in a large-scale transnational EU-funded research project that looks at how people experience (contestations over) sexual and gender rights/equalities in everyday life in Ireland, the UK and Canada.
The workshop will be run across four consecutive days. The first two days will provide an overview of IE as a feminist sociology; how it originated, its theoretical groundings, and its main premises. We will use videos to help us communicate in an interactive manner what IE is about. We will present two case studies to show how the approach has been used in the field of natural resources management, and in exploring UK local politics.
During the last two days of the workshop, attendees will have time to think, discuss and apply IE to their own research. No prior knowledge or training is required. However, we would like attendees to commit to participate in all 4 half-days as they are all essential for them to fully grasp the approach and make the most of this learning experience.
This course will run every morning from 9:30 - 12:30 (BST) on Monday 25th till Thursday 28th October and will be charged at the two day full day rate.
Cost:
The fee per teaching day is: • £30 per day for UK/EU registered students • £60 per day for staff at UK/EU academic institutions, UK/EU Research Councils researchers, UK/EU public sector staff, staff at UK/EU registered charity organisations and recognised UK/EU research institutions. • £100 per day for all other participants In the event of cancellation by the delegate a full refund of the course fee is available up to two weeks prior to the course. No refunds are available after this date. If it is no longer possible to run a course due to circumstances beyond its control, NCRM reserves the right to cancel the course at its sole discretion at any time prior to the event. In this event every effort will be made to reschedule the course. If this is not possible or the new date is inconvenient a full refund of the course fee will be given. NCRM shall not be liable for any costs, losses or expenses that may be incurred as a result of the cancellation of a course. The University of Southampton's Online Store T&Cs also continue to apply.
Region:
North West
Keywords:
Visual Methods, Ethnography, Phenomenology, Interpretative Phenomenological Analysis (IPA)
Related publications and presentations:
Visual Methods
Ethnography
Phenomenology
Interpretative Phenomenological Analysis (IPA)