Telling Stories with Research: Narratological Methods - Online (fully booked)
Date:
08/11/2021
Organised by:
University of Liverpool
Presenter:
Dr Will Slocombe
Level:
Entry (no or almost no prior knowledge)
Contact:
Dr Billie-Gina Thomason
engage@liverpool.ac.uk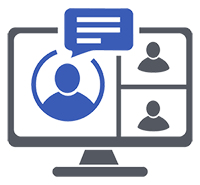 Description:
This 15-person workshop introduces the basics of narrative theory and narratological principles, and their relevance to communicating research. Using this understanding of narratology, the workshop will demonstrate how an awareness of 'telling stories' can be employed as a framework for communicating research. The focus is primarily on thesis writing, but applies to other outputs too, such as articles and monographs. Participants are encouraged to workshop their ideas and pay particular attention to the principle of effective communication to non-specialist audiences. To that end, it is appropriate to any disciplinary background, and participants are assumed to have no pre-existing knowledge of narratology, but the course is most beneficial to those beginning their research or those in their writing-up period.
The course covers:
Introduction to Narratives and Narrative Theory
Introduction to Narratology
Using Narratology to Inform Research Communication & Dissemination
By the end of the course participants will:
have an awareness of the basic principles of narrative theory and narratology.
understand how narratology can be brought to bear within different academic contexts.
understand how narratology can inform the structure and communication of research projects.
be aware of areas of future development that they will need to consider.
The course is a half-day event:
2-2:10 Introduction & Welcome
2:10-2:20 What is a Narrative? [presentation]
2:20-2:45 Writing Biographies [presentation, small-group work, and whole-group discussion]
2:45-3:10 Useful Areas of Narrative Theory / Narratology 1 [presentation / whole-group discussion]
3:10-3:25 [BREAK]
3:25-3:30 Key points taken from first part of session, muddiest point exercise [whole-group discussion]
3:30-3:45 Useful Areas of Narrative Theory / Narratology 2 [presentation / whole-group discussion]
3:45-4:05 Introduction to Genette's Narratological Analysis [presentation / whole-group discussion]
4:05-4:35 How Narratology is Relevant to Your Thesis [small-group work / whole-group discussion]
4:35-4:45 Self-Reflection: What do I need to do next? [whole-group discussion & reflection period]
4:45-4:55 Important General Points [presentation / whole-group discussion]
4:55-5:00 Mop-Up, Q&A, Close
Cost:
The fee per teaching day is £30 per day for students registered at UK/EU University / £60 per day for staff at UK/EU academic institutions, UK/EU Research Councils researchers, UK/EU public sector staff and staff at UK/EU registered charity organisations and recognised UK/EU research institutions / £100 per day for all other participants In the event of cancellation by the delegate a full refund of the course fee is available up to two weeks prior to the course. NO refunds are available after this date. If it is no longer possible to run a course due to circumstances beyond its control, NCRM reserves the right to cancel the course at its sole discretion at any time prior to the event. In this event every effort will be made to reschedule the course. If this is not possible or the new date is inconvenient a full refund of the course fee will be given. NCRM shall not be liable for any costs, losses or expenses that may be incurred as a result of its cancellation of a course, including but not limited to any travel or accommodation costs. The University of Southampton's Online Store T&Cs also continue to apply.
Region:
North West
Keywords:
Mixed Methods, Technology, Writing Skills, Alternative Methods of Dissemination
Related publications and presentations:
Mixed Methods
Technology
Writing Skills
Alternative Methods of Dissemination