Randomised Controlled Trials (RCTs) for quantitative social researchers (online)
Date:
07/09/2021 - 08/09/2021
Organised by:
National Centre for Social Research
Presenter:
Dr Andi Fugard & Dr Enes Duysak
Level:
Intermediate (some prior knowledge)
Contact:
Paige Ridd
0207 549 7194
Paige.Ridd@natcen.ac.uk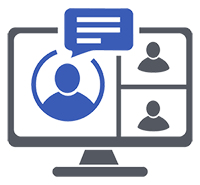 Description:
Randomised controlled trials (RCTs) are heralded as the gold standard of research design in the social sciences. RCT principles are used in research at all levels of complexity from evaluating national social policies to experimenting with the impact of website designs (there often known as A/B testing). This course is for social researchers who have a firm grasp of the foundations of quantitative research methods (e.g., linear regression and confidence intervals) and would like to learn how to design and analyse randomised controlled trials. The course incorporates a blend of presentations and participatory sessions, using examples from the social sciences.
We will begin by outlining the fundamental problem of casual thinking with the aid of the potential outcomes approach. Following this, we will explore how randomising people (or schools, or clinics, or whatever) to different interventions and comparison groups makes it easier to draw inferences about the causal impact of those interventions.
Sessions will then cover when randomisation is likely feasible and ethical; how to randomise and ways to limit the possible random assignments; key decisions on the level of randomisation (e.g., individual or a larger "cluster"); how to choose a sample size; how to represent an RCT design in a regression model; and finally, how to address common pragmatic issues such as participant "compliance", attrition, and other threats to study validity.
The course covers:
The fundamental problem of causal inference and how randomisation helps
Neyman–Rubin's potential outcomes framework
An overview of RCTs, from idea and preregistration to final analysis and report
Methods of randomisation
Choosing a sample size
Current best practice in analysing data from RCTs
Managing "non-compliance" and other threats to study validity
Format:
Two consecutive mornings, 9:30 to 12:30 (Equal to one full day)
The sessions will be a blend of lecture, breakout room and whole group discussions, and practical exercises
Sessions will be synchronous
The course will include practical activities using PowerUp! which is freely available and runs as a Microsoft Excel macro
Cost:
£30 per day for students registered at UK/EU University. £60 per day for staff at UK/EU academic institutions, UK/EU Research Councils researchers, UK/EU public sector staff and staff at UK/EU registered charity organisations and recognised UK/EU research institutions. £100 per day for all other participants
Website and registration:
Region:
South East
Keywords:
Explanatory Research and Causal analysis, Evaluation Research, Behavioural Research, Hypothesis testing research, Research Ethics, Evidence-Based Policy and Practice, Experimental and Quasi-Experimental Research , Quantitative Approaches (general) , Regression Analysis
Related publications and presentations:
Explanatory Research and Causal analysis
Evaluation Research
Behavioural Research
Hypothesis testing research
Research Ethics
Evidence-Based Policy and Practice