Survey Sampling - online
Date:
19/10/2021 - 20/10/2021
Organised by:
Institute of Social and Economic Research, University of Essex
Presenter:
Dr. Tarek Al Baghal
Level:
Entry (no or almost no prior knowledge)
Contact:
Janice Webb
janice@essex.ac.uk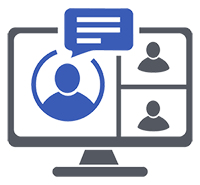 Description:
This course provides an overview of sampling techniques frequently used in survey designs. This relies on applied statistical methods focusing on the design of probability samples to be used for data collection. Sample designs are driven by analytic goals of an investigator, but this is not an analysis course. In particular, this course focuses on the principles of designing and selecting samples of individuals. An introduction to several sampling design will be given, including simple random sampling, stratification, cluster sampling, systematic sampling, multistage sampling, and probability proportional to size sampling. These principles are also discussed in terms of the effects on inference to the population of interest, the key goal of survey research. Participants will be also encouraged discuss their own research questions and studies to identify practical sampling solutions, to make the classes more interactive and very practical.
The course covers:
Principles and terminology in survey sampling
Simple Random Sampling
Stratified Sampling
Cluster Sampling
Effects of Design on Estimation
By the end of the course participants will:
Understand terminology and concepts of basic survey sampling
Identify levels of sampling error and the impacts of design on inference
Discuss strengths and weaknesses of different basic designs
Better plan analyses for complex survey designs
The course is run across two afternoons and equates to one teaching day for payment purposes
Schedule
Day 1 - 19th October 2021 (12:30 - 16:30)
12:30-1:00 Principles and terminology in survey sampling
1:00-2:30 Definition of the sampling frame; Simple Random Sampling
2:30-2:45 Break
2:45-3:30 Simple Random Sampling (continued)
3:30-4:30 Stratified Sampling
Day 2 - 20th October 2021 (12:30 - 16:30)
12:30-2:30 Cluster Sampling, Stratified Cluster Sampling
2:30-2:45 Break
2:45-3:15 Effects of Design on Estimation
3:15-4:30 Discussion of Complex Designs
Preparatory reading (desirable)
Look at Blair, Edward and Johnny Blair (2015). Applied Survey Sampling. SAGE
Cost:
The fee per teaching day is £30 per day for students registered at UK/EU University / £60 per day for staff at UK/EU academic institutions, UK/EU Research Councils researchers, UK/EU public sector staff and staff at UK/EU registered charity organisations and recognised UK/EU research institutions / £100 per day for all other participants
Website and registration:
Region:
South East
Keywords:
Survey sampling , Probability sampling methods, Simple random sampling , Complex sampling design , Inference and variance estimation , Analysis of complex sampling design
Related publications and presentations:
Survey sampling
Probability sampling methods