Using Creative Research Methods - Online
Date:
09/11/2021 - 10/11/2021
Organised by:
NCRM, University of Southampton
Presenter:
Dr Helen Kara
Level:
Intermediate (some prior knowledge)
Contact:
Jacqui Thorp
Training and Capacity Building Co-Ordinator, National Centre for Research Methods, University of Southampton
Email: jmh6@soton.ac.uk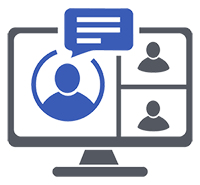 Description:
This online course will outline creative research methods and show you how to use them appropriately at every stage of the research process. The course assumes that you have a good working knowledge of conventional research methods, and builds on that knowledge by introducing arts-based methods, embodied methods, research using technology, multi-modal research, and transformative research frameworks such as participatory and activist research. Any or all of these techniques can be used alongside more conventional research methods and are often particularly useful when addressing more complex research questions. You will have the opportunity to try applying some of these methods in practice, and attention will be paid to ethical issues throughout. The course will include plenty of practical advice and tips on using creative methods in research.
The course covers:
Arts-based methods
Embodied methods
Research using technology
Multi-modal research
Transformative research frameworks
By the end of the course participants will:
Have a good level of knowledge of creative research methods
Understand how to use creative methods alongside more conventional methods
Understand when to use creative methods in research
Know how creative methods can add value to funding bids
This course will be relevant for researchers from the third sector, public services (e.g. health, criminal justice, social care, education, local or national government), and those who work in independent research organisations or academia. It is an intermediate level course and attendees will need a good working knowledge of conventional research methods.
Preparatory Reading
Although not required participants may wish to purchase the book on which the course is based: Creative Research Methods: A Practical Guide (2nd edition), by the trainer, published by Policy Press. NB: if participants sign up for the monthly e-newsletter produced by Policy Press, they will receive a substantial discount on the book.
Programme
Day One
09:30 Welcome, introductions, and expectations for the day
10.00 Transformative research frameworks: presentation, Q&A
10.20 Small group exercise
10.40 Discussion; Q&A
11.00 Indigenous research and research ethics: presentation, Q&A
11.20 Tea/Coffee break
11.40 Small group exercise
11.55 Small group discussions, Q&A
12.05 Creative data gathering: presentation, Q&A
12.25 Individual exercise
12.45 Discussion, Q&A
1.00 Close
Day Two
09:30 Reflections from day one
09.40 Creative data analysis: presentation, Q&A
10.00 Individual exercise
10.20 Discussion; Q&A
10.40 Creative research reporting: presentation, Q&A
11.00 Individual exercise
11.20 Tea/Coffee break
11.40 Discussion, Q&A
12.00 Creative research presenting: presentation, Q&A
12.20 Individual exercise
12.40 Discussion, Q&A and Evaluations
1.00 Close
THIS COURSE IS RUN OVER TWO MORNINGS AND THEREFORE EQUATES TO ONE TEACHING DAY FOR PAYMENT PURPOSES.
Cost:
The fee per teaching day is: • £30 per day for UK/EU registered students • £60 per day for staff at UK/EU academic institutions, UK/EU Research Councils researchers, UK/EU public sector staff, staff at UK/EU registered charity organisations and recognised UK/EU research institutions. • £100 per day for all other participants In the event of cancellation by the delegate a full refund of the course fee is available up to two weeks prior to the course. No refunds are available after this date. If it is no longer possible to run a course due to circumstances beyond its control, NCRM reserves the right to cancel the course at its sole discretion at any time prior to the event. In this event every effort will be made to reschedule the course. If this is not possible or the new date is inconvenient a full refund of the course fee will be given. NCRM shall not be liable for any costs, losses or expenses that may be incurred as a result of the cancellation of a course. The University of Southampton's Online Store T&Cs also continue to apply.
Website and registration:
Region:
South East
Keywords:
Mixed Methods Approaches (other), Creative research methods , Arts-based research , Embodied research , Multi-modal research , Research using technology , Transformative research frameworks
Related publications and presentations:
Mixed Methods Approaches (other)