Mediation Analysis Methods (online) (few places remaining)
Date:
03/09/2021
Organised by:
The University of Edinburgh
Presenter:
Dr Kevin Ralston, Lecturer in Sociology and Quantitative Methods, The University of Edinburgh
Level:
Intermediate (some prior knowledge)
Contact:
Laura Marshall
L.marshall@ed.ac.uk
Working week Monday - Wednesday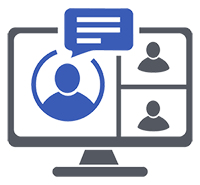 Description:
This one-day course showcases suitable techniques for mediation analyses.
In statistics, a mediation model seeks to identify and explain the mechanism or process that underlies an observed relationship between an independent variable and a dependent variable via the inclusion of a third variable, known as a mediator variable.
The course illustrates approaches for undertaking mediation analysis in Stata and considers related issues of moderation/interaction and confounding. The coverage includes approaches to examine more complex mediation models. This takes in models where both mediation and moderation occur and categorical outcome models. In addition to Stata, participants will be directed to a range of resources for conducting mediation analysis in other software such as R and SPSS.
It is most suited to empirical social science researchers with some knowledge of statistical data analysis methods. The course is a good follow on for those who have experience of regression and a suitable stepping stone for those interested in structural equation modelling.
Course Contents:
The course introduces simple moderation and mediation
Approaches to incorporating both moderation and mediation are illustrated
Approaches suitable for non-linear outcome variables are covered
Resources for alternative software solutions, including Stata, R and SPSS will be highlighted
Learning Outcomes:
Participants will gain:
A clearer understanding of the concept of mediation
Awareness of the software resources to undertake mediation
Practical approaches to solving more complex mediation problems
The course will be delivered online and will run from 10:00 - 16:00
The course will be in Stata. Some knowledge of Stata and access to the Stata software is necessary. Knowledge of using syntax and programming languages in analysis would be beneficial. Resources for undertaking mediation analysis in other software, such as R and SPSS, will be signposted.
Participants will be invited to use their own computers in some of the exercises.
Cost:
• £30 per day for UK/EU registered students • £60 per day for staff at UK/EU academic institutions, UK/EU Research Councils researchers, UK/EU public sector staff and staff at UK/EU registered charity organisations and recognised UK/EU research institutions. • £100 per day for all other participantsCancellation Policy: Please be reminded that you will be charged the full registration fee if you cancel your place within 4 weeks before the training delivery date or you fail to attend. If you are able to fill the place on the course you are cancelling then the cancellation charge will not apply.
Website and registration:
Region:
Scotland
Keywords:
Quantitative Software, Stata, Mediation , Moderation , Confounding , Quantitative Methods
Related publications and presentations: