Getting personal with existing qualitative data - Online
Date:
10/05/2021 - 12/05/2021
Organised by:
University of Leeds
Presenter:
Dr Anna Tarrant
Level:
Entry (no or almost no prior knowledge)
Contact:
Marie Johnson
m.b.johnson@leeds.ac.uk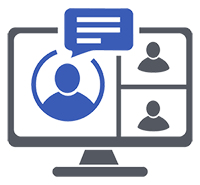 Description:
Getting personal with existing qualitative data: the fundamentals of data re-use and qualitative secondary analysis - A Three-Day Workshop using the Timescapes Archive (rescheduled following the postponement of our Jan 2021 course)
This exciting and immersive three-day workshop will develop your knowledge and skills in reusing and analysing archived qualitative data. Using a combination of synchronous and asynchronous presentations, alongside group-based activities, this workshop will provide an opportunity for you to engage in data reuse and explore the potentials of methods of Qualitative Secondary Analysis (QSA). Methods of QSA enable qualitative researchers to engage analytically with questions of data reuse for the purposes of building new research directions, questions and analyses, while simultaneously engaging with questions central to rigorous qualitative research. This includes how data are put to use and how they are rendered as particular kinds of evidence in relation to specific analytic foci and substantive concerns.
Over the three days, guided data analysis activities will be structured by short video presentations that focus on introducing methods of qualitative secondary data analysis, covering key methodological debates in the field. You will be supported to register for the Timescapes Archive and guided through hands-on sessions exploring the ethics of QSA and processes of data sharing. Your registration for the Timescapes Archive will give you access to a specialist repository of qualitative longitudinal data endorsed and supported by the national UK Data Archive. In individual, group and paired work you will use these data through a range of 'depth-to-breadth' methodological strategies in qualitative secondary analysis.
Over the course you will:
Be introduced to the key debates concerning QSA,
Understand the potential for, and the challenges of, re-using archived data,
Identify methods which facilitate the re-use of archived qualitative data,
Engage with questions of context and analytic 'remove',
Gain experience of working with an archive,
Gain experience in individual, paired, and group-based methods of QSA.
Across the presentations and activities, you will develop practical skills in different methods of 'depth to breadth' QSA to:
Develop new research designs,
Explore new research directions,
Identify research questions through data reuse,
Build new samples,
Work across datasets,
Link across research teams and repositories,
Address questions about the lifetimes of data in your own research
This three-day workshop is suitable for all qualitative researchers at any career stage. You will need to be familiar with the purposes of qualitative research, as well as with qualitative methods of data generation and analysis. Overall, this workshop demonstrates how personal encounters with existing datasets can provide an incredibly rich and depth contribution to the production of social science knowledge.
The course is tailored so that you will participate in seven hours of scheduled live sessions, usually held in the mornings, across the three days as well as being able flexibly to access a host of resources in your own time to support your learning.
The live sessions will be run by expert tutors who will guide you through the range of activities and support your participation.
The live sessions will provide guided, hands on experience of reusing qualitative data using a range of methodological approaches, with focus on how you can apply these approaches in your own research.
You will be able to access tutor guidance over the three days for troubleshooting and asking questions as you work through the activities and resources either in 'open door' sessions at the beginning or end of the day, or using a chat function for asking questions and receiving answers.
Informative videos, readings and a host of guided resources will contribute to your learning across this training course, linking with the live session discussions and activities.
The course will conclude with a live session at the end of the final day for questions and answers with the expert tutors.
This course will be delivered by the UKRI Future Leaders Fellow, Dr Anna Tarrant, University of Lincoln and the Director of the Timescapes Archive and NCRM Senior Fellow, Dr Kahryn Hughes, University of Leeds, who have authored numerous publications on qualitative data reuse, including co-editing the landmark book published by SAGE, Qualitative Secondary Analysis.
Cost:
The fee per teaching day is: £30 - For UK registered postgraduate students, £60 – For staff at UK/EU academic institutions, UK/EU public sector staff, staff at UK/EU registered charity organisations and recognised UK/EU research institutions and £100 - For all other participants. All fees include event materials. In the event of cancellation by the delegate a full refund of the course fee is available up to two weeks prior to the course. NO refunds are available after this date. If it is no longer possible to run a course due to circumstances beyond its control, NCRM reserves the right to cancel the course at its sole discretion at any time prior to the event. In this event every effort will be made to reschedule the course. If this is not possible or the new date is inconvenient a full refund of the course fee will be given. NCRM shall not be liable for any costs, losses or expenses that may be incurred as a result of the cancellation of a course, including but not limited to any travel or accommodation costs. The University of Southampton's Online Store T&Cs also continue to apply.
Website and registration:
Region:
Yorkshire and Humberside
Keywords:
Quality in Qualitative Research, Qualitative Secondary Analysis , Building samples , Introducing Qualitative Secondary Analysis , Reapproaching Qualitative Data , The Ethics of Qualitative Secondary Analysis , Ethics in Qualitative Research
Related publications and presentations:
Quality in Qualitative Research