Creative Methods in Qualitative Research - Online
Date:
14/07/2020 - 15/07/2020
Organised by:
Social Research Association
Presenter:
Dr Nicole Brown
Level:
Entry (no or almost no prior knowledge)
Contact:
Lindsay Adams
E: lindsay.adams@the-sra.org.uk T: 0207 255 0695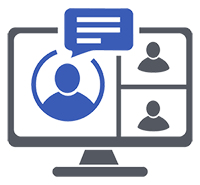 Description:
Creative Methods in Qualitative Research - Online
This live online course explores creative methods, messy data: Data collection and analysis through creative methods. This course runs over two consecutive mornings and uses Zoom software
This interactive workshop explores creativity within research, identifying opportunities to use creative methods, and considering analysis in qualitative research with a focus on how to treat and deal with data that is not textual, but comes out of the use of creative methods.
We discuss what creativity is, why we should be creative in research and how we can introduce creativity and creative methods in our existing paradigms and methods. Attendees actively experiment with creative activities, photo elicitation, and the process of creating representations. These activities and methods can yield rich qualitative data, providing a deeper insight into participants' experiences. In the second session we explore how to analyse "messy data". We consider the principles and process of analysis within qualitative research, and discuss: Is analysis ever an objective process? Is there a difference between analysing data from linear texts or visual/sensory data? How can visual/sensory data be analysed?
By the end of the workshop, participants will:
Learning outcomes
Have knwledge and critical awareness of what creativity in qualitative research is and means
Have practical knowledge and personal experience of creative methods for data collection and analysis
Have critical awareness of advantages and risks when using creative methods in qualitative research
Be equipped to use creative methods for data collection and analysis
Have a critical appreciation of existing approaches to and paradigms of data analysis
Feel permitted to "experiment" and "try" in qualitative research
Topics
Theoretical underpinning to use of creative methods
Practical ideas for data collection and analysis
Ethical issues to be considered when using creative methodsThe role of the researcher in data collection and analysis
Who will benefit
This course is suitable for anyone who would like to experience and learn more about alternative and/or complementary methods to existing qualitative approaches (i.e. focus groups, interviews). It is expected that participants will have prior experience of and with qualitative research. Participants at the early, middle and final stages of a qualitative research project will benefit, but if possible, it is best to consider data collection and analysis at the proposal stage.
Course tutor:
Dr Nicole Brown is Lecturer in Education and Academic Head of Learning and Teaching at the UCL Institute of Education. Underpinned by her interpretation of human communication relying on the embodied, metaphorical understanding of the world, she regularly uses participatory and creative approaches to data collection and analysis to capture what is difficult to express in traditional interviews. Nicole has taught research methods for over ten years, including at the University of Kent, De Montfort University Leicester, the Society for Research into Higher Education (SRHE), the National Centre for Research Methods (NCRM) and the British Medical Association (BMA).
Cost:
Members of Social Research Association (SRA) £165
Non Members: £220
N
Website and registration:
www.the-sra.org.uk/SRA/training
Region:
International
Keywords:
Qualitative Data Handling and Data Analysis
Related publications and presentations:
Qualitative Data Handling and Data Analysis