NCRM Podcasts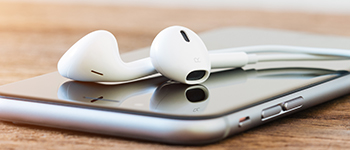 This page lists the NCRM audio podcasts. In interviews of around 10-15 minutes we share the latest methodological developments, research findings and ideas and discuss their potential and actual impact. You can listen to individual episodes here, or subscribe using the RSS Feed or via iTunes. You can refine your search by a topic or an author or play any item directly by clicking on the play symbol or title of each result.
Use the typology search to search our podcasts using terms from the NCRM research methods typology.
Digging deep! The archaeological metaphor helping researchers get into Big Qual
Susie Weller (19-12-17)

Working across qualitative data sets is a relatively new but nevertheless exciting proposition, but can it be done well and with integrity? In this episode of the Methods Podcast, we talk to Dr Susie Weller from the University of Southampton who, with colleagues (Prof Rosalind Edwards, Prof Lynn Jamieson and Dr Emma Davidson) and as part of an NCRM funded research project, has developed an archeological metaphor to do just that.
Download Podcast